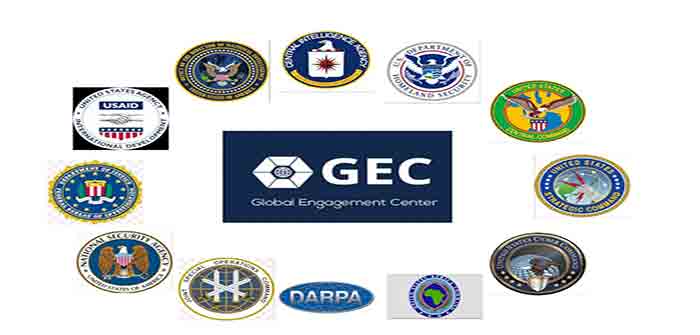 by Sundance at The Conservative Treehouse
Matt Taibbi has done another extensive review of Twitter data in File Release #17 HERE. This information release focuses on the Global Engagement Center (GEC), an internal sub-agency within the State Department as constructed by the Obama administration.
As noted by Taibbi, the GEC was funded mostly from the Pentagon and the financial outlays were to various leftist organizations who constructed the Trump-Russia narrative.
The outcome of the original deception created a need for the illusion of "foreign influence agents" in U.S. social media, specifically in this instance, Twitter.  The GEC was created as a targeting system to label any voice adverse to the Obama interests as a "foreign actor."
Generally speaking, the GEC network identified usernames and social media account information they deemed adversarial to the Obama administration, then told Twitter to take down the accounts.  The people working within GEC were political activists, financed through government agencies by the very taxpayers' they were targeting.  Ironic, no?
I strongly urge deep weed political walkers to review the entire outline – SEE HERE.  However, in the bigger picture I would not the motive that pixel-focused Matt Taibbi cannot see.
Continue Reading