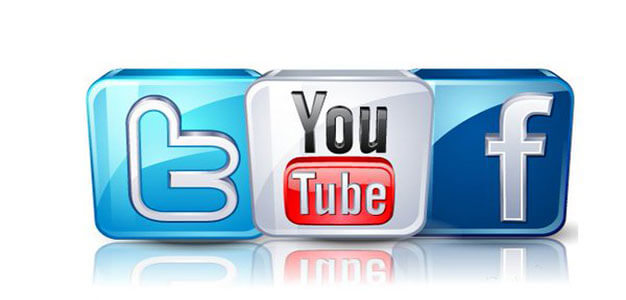 While Silicon Valley tech giants spent the last two weeks purging President Trump and tens of thousands of his followers over 'dangerous conspiracy theories' and 'inciting violence' during the so-called "Capitol insurrection" on January 6, Twitter, Facebook and YouTube have yet to remove a video by far-left Russiagate conspiracy theorist Dan Winslow which is the definition of incitement.
"They are hidden among us, disguised behind regular jobs," Winslow warns. "They are your children's teachers. They work at supermarkets, malls, doctor's offices, and many are police officers and soldiers."
The video, which has over 4 million Twitter views in two days, calls for "an army of citizen detectives" to identify Trump supporters – who he calls Trump's 'army of domestic terrorists,' – who should be reported to authorities.
This is so dangerous it's hard to sum up in a tweet. It puts a target on the head of every conservative, calls for war and propagandizes to form a vigilante group that would narc on neighbors. If Hitler or Stalin we're alive today, they'd proudly use your video. Sick and evil.

— Robby Starbuck (@robbystarbuck) January 19, 2021
The video, which one would think clearly violates Silicon Valley's arbitrary rules against incitement and hate speech, continues to be viewable on Twitter, Facebook and YouTube. Would big tech allow a conservative video claiming Biden voters are left-wing terrorists who need to be watched to remain on their platforms?
Winslow's video appears to be designed to stoke maximum division between Americans (which, as we were told for four years during 'Russiagate' and have known for decades, is straight out of the Kremlin's playbook).
As Caitlin Johnstone noted on Tuesday, and is worth repeating:
"On or before January 20th, Donald Trump will no longer be the Commander-in-Chief: he will lose control of the Army, Navy, Airforce, Marines, Special Forces and America's nuclear arsenal," Winslow's voice begins ominously. "On January 20th Donald Trump will become Commander-in-Chief of a different army: this army."
Viewers are then shown footage from Trump rallies while being told that they are looking at "radical extreme conservatives, also known as domestic terrorists".
"They are hidden among us, disguised behind regular jobs," Winslow warns.

"They are your children's teachers. They work at supermarkets, malls, doctor's offices, and many are police officers and soldiers."
Winslow talks about white supremacists and the Capitol riot, warning that Trump will continue escalating violence and fomenting a civil war in America…
Continue Reading