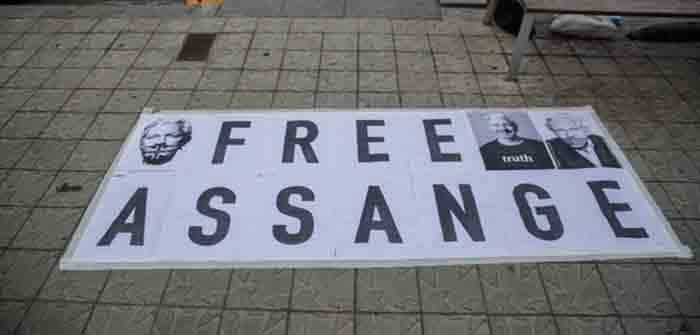 by Chris Garaffa at CovertAction Magazine
Nearly 13 years after WikiLeaks founder Julian Assange released the video Collateral Murder exposing the brutal and intentional killing of Iraqi civilians and two Reuters journalists, over 150 people packed the same room in the National Press Club in Washington, D.C. for the Belmarsh Tribunal. January 20th's sitting was the third of the Tribunal, following events in London and New York City in 2021 and 2022 respectively. Many thousands also watched the event live online. See video of Tribunal below.
Organized by Progressive International and co-chaired by Amy Goodman of Democracy Now! and Croatian philosopher and author Srećko Horvat, the Belmarsh Tribunal brought together a panel of whistleblowers, activists, lawyers and more in support of Assange, WikiLeaks and journalistic freedom.
Held just two blocks from the White House, the Tribunal called on President Biden to end the prosecution of Julian Assange and to defend the rights of journalists and whistleblowers.
Belmarsh, the prison near London where Assange has been held since 2019 is a high-security facility often referred to as the "British version of Guantanamo Bay." Beginning with the so-called "war on terrorism" in 2001, Belmarsh has been used to house suspected terrorists. Today, many of its prisoners are people who have committed brutally violent crimes like murder and rape.
Assange is being held there pending the completion of his extradition trial,…
Continue Reading