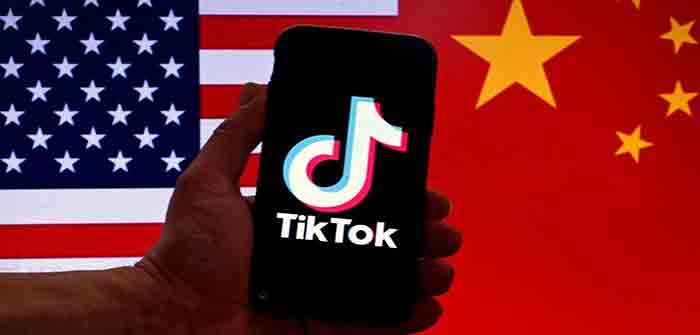 by Natalia Mittelstadt at Just the News
ASenate bill being sold as a TikTok ban would prohibit anyone from "interfering in" federal elections, which could "be weaponized to restrict free speech," warns Rep. Warren Davidson (R-Ohio).
The Restricting the Emergence of Security Threats that Risk Information and Communications Technology Act, or RESTRICT Act, would give broad, largely unchecked powers to the secretary of commerce to identify and combat activity deemed to pose "an undue or unacceptable risk" of "interfering in" federal elections.
The bill, which was introduced in the Senate last month and quickly gained wide bipartisan support, doesn't mention TikTok, unlike a previous bill passed by Congress that banned the social media app from government devices.
TikTok has aroused concern among lawmakers over the potential threats the popular Chinese-owned video sharing platform poses to national security, user data privacy and teen mental health.
The bill would grant sweeping new powers to the secretary of commerce to police transactions related to information and communications technology services and products provided by companies linked to six designated foreign adversaries (China, Cuba, Iran, North Korea, Russia, and Venezuela).
Sen. Mark Warner (D-Va.) told Wired last month the bill would…
Continue Reading