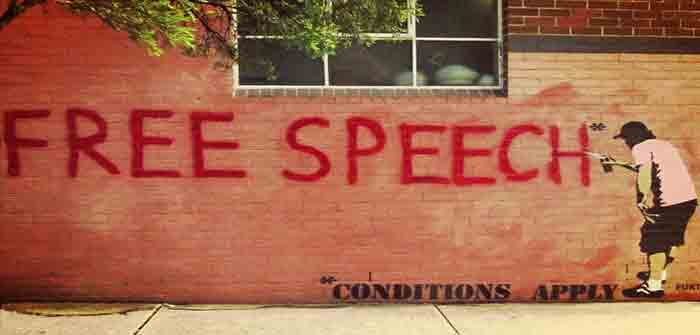 by Tracy Beanz at Uncover DC
With the release of the "Twitter Files" on Friday evening, our ongoing coverage of the Missouri v. Biden case is all the more prescient. Many of the "new" revelations we are learning through various other means were released first via discovery in this groundbreaking lawsuit, which I have said on multiple occasions is one of the most important civil liberties cases in American history. It all wraps in together. If you are disgusted by what you learned in a short thread by distinguished journalist Matt Taibbi on Friday, you will be absolutely gobsmacked by what I have been covering in this lawsuit. It makes the Hunter Biden conversation look like child's play.
We have meticulously documented each filing, as each has been ripe with evidence of government collusion with social media companies. So far, each time the government has attempted to weasel out of accountability for their actions, they have been rebuffed, in part or in sum.
What follows below is detailed reporting covering a brief filed in the case last week. In keeping with how I typically share breaking information, it has been adapted from a thread I did on the alternative social platform Truth Social. Ironically, my reporting on this case which covers social media censorship, can not be found on Twitter. I am still banned for the crime of sharing truthful information. I implore you to please follow us on alternative social platforms so you can be up to speed on everything in this case. It should be mandatory to understand what we are dealing with, and I will be providing all of that to you. Enjoy the latest!
________________________________________________________________________
Quick Recap: The judge in the Missouri v. Biden case had ordered that ten high-ranking government officials sit for expedited depositions after early and expedited discovery revealed stunning abuses of the first amendment as government agencies partner with social media companies to censor the speech of Americans; in the case of CISA, designating YOUR THOUGHTS "Cognitive Infrastructure."
Granting expedited discovery, in any case, is rare. Granting expedited depositions, in any case, is rarer. Granting expedited depositions of high-ranking government officials is nearly unheard of.
Of course, the Biden administration freaked out and went around to a gazillion different courts filing motions to dismiss, mandamus petitions, etc.
So far, every time, they have been rebuked.
The latest one was in the 5th circuit, where they asked a panel of 3 judges to rule that the LA court erred in granting a motion to depose Deputy Assistant to the President Rob Flaherty, CISA Director Jen Easterly, and Surgeon General Vivek Murthy.
Rather than rule in the Biden admins FAVOR, they kicked it back to the judge in LA, asking him to revisit whether some lower-level officials could sit instead or they could get more written discovery.
The judge asked them to brief him on responses.
What I am about to thread for you is the filing by Missouri and Louisiana that answers the judge's question, "Can you bring someone lower level in, or do exceptional circumstances exist that make it so NO ONE but these people can answer these questions?"
They also lumped Psaki in here, too, because the Biden Admin lawyers petitioned the judge, saying that what the 5th circuit said about the three above should apply to her too.
If you have followed my timeline, you would have seen my breakdown of the maneuvers Psaki and company tried and my reading of the transcript out of a VA court where the judge smacked down long-time Obama fixer and deep state extraordinaire Jeannie Rhee.
The reason why I am threading this particular filing is because we learn a HELL of a lot of information in here, and we get to see some of the discovery in the case in the form of exhibits. I shared some of them a few nights ago here: @tracybeanz's post | Truth Social
We will begin with an introduction where we learn WHY this filing is being made. Read it. It's very concise, and you'll get up to speed quickly…
Continue Reading