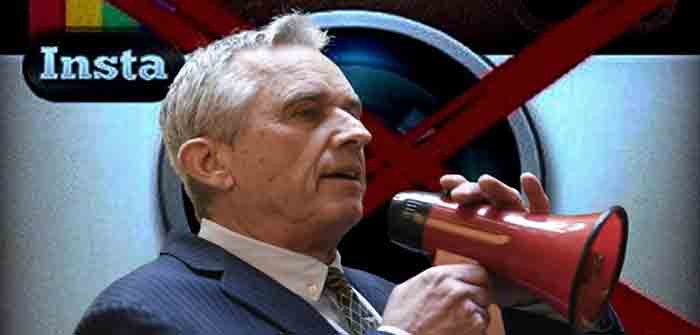 by J.D. Rucker at The Liberty Daily
The banhammer drops in real time for those committing wrongthink. Democrat presidential candidate Robert F. Kennedy Jr learned that the hard way when his campaign's new Instagram account got taken out before it had time to post anything.
Interesting… when we use our TeamKennedy email address to set up @instagram accounts we get an automatic 180-day ban. Can anyone guess why that's happening?
Kennedy reported this on Twitter, noting that Elon Musk had allowed his previously banned account back on the platform. He then noted how undemocratic it was for Instagram to censor him.
To silence a major political candidate is profoundly undemocratic. Social media is the modern equivalent of the town square. How can democracy function if only some candidates have access to it?
Interesting… when we use our TeamKennedy email address to set up @instagram accounts we get an automatic 180-day ban. Can anyone guess why that's happening? pic.twitter.com/0G8oRnoXTv

— Robert F. Kennedy Jr (@RobertKennedyJr) June 2, 2023
.@instagram still hasn't reinstated my account, which was banned years ago with more than 900k followers.

— Robert F. Kennedy Jr (@RobertKennedyJr) June 2, 2023
Continue Reading