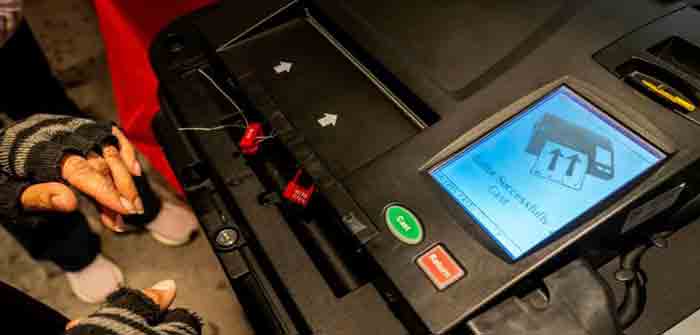 Dominion Voting Systems issued a warning to Georgia officials prior to the 2020 election that memory cards might need to be removed from vote tabulation machines prior to the end of the election to deal with a limitation in its system, according to records obtained by Just the News through an open-records request.
Officials acknowledged Thursday at least 36 memory cards had to be prematurely removed from vote tabulating machines in the Atlanta area that had reached counting limits. The cards were stored in a locked cabinet until polls closed, officials said.
Dominion, which has fiercely defended its technology since Election Day, issued the "customer advisory" on Oct. 26, according to a "bulletin" sent to county election officials from Georgia Elections Division Director Chris Harvey. The memo was obtained through a Freedom of Information Act request from Just the News to Fulton County, home to Atlanta, Georgia's largest city.
"Dominion Voting released a customer advisory yesterday stating that when an ImageCast Precinct (ICP) Tabulator reaches approximately 10,000 ballots cast for a single election, a message will appear that reads, 'Maximum Ballot Capacity Reached'," Harvey wrote in the memo.
Harvey directed officials to follow one of two policies outlined by Dominion "if [they] believe that a single ICP will reach 10,000 ballots cast." One of those was a directive to "remove the original memory cards from the tabulator that has reached or is nearing maximum capacity" and install new memory cards into it…
Continue Reading