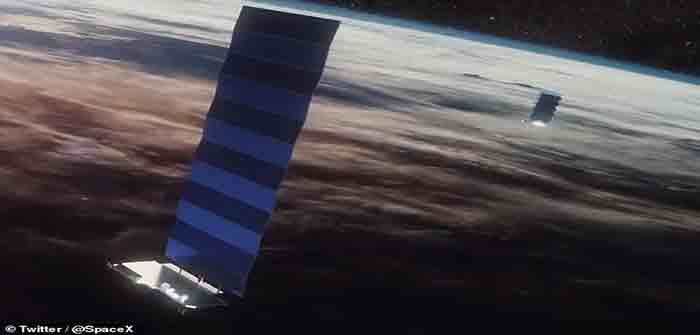 by Ian Randall at The Daily Mail
SpaceX may face a legal challenge from a rival satellite operator who has called for a halt to Starlink launches pending an environmental review of the megaconstellation.
Broadband firm Viasat called on the US Federal Communications Commission (FCC) on Friday to stay a license modification allowing for Starlink's expansion in low orbit.
The megaconstellation, which promises to offer high-speed internet access around the globe, presently numbers more than 1,600 satellites.
To reduce projected lag in the network, SpaceX requested the FCC approve a change to their original plans, bringing some 2,800 satellites into lower orbits.
Viasat intends to make the case in federal court that the FCC needed to conduct an environmental impact assessment before giving the go ahead for this change.
The firm's stated concerns — which have been mirrored by scientists — include around how the Starlink constellation is affecting astronomical observations.
Other environmental worries include the megaconstellation's potential to increase orbital debris and pollute the atmosphere by means of disintegrating satellites…
Continue Reading