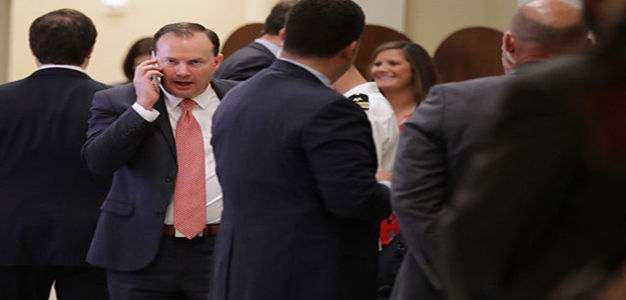 Utah Senator Mike Lee succeeded in passing legislation in the Senate that would eliminate per-country-caps on recipients of H-1B visas on Wednesday, a policy change that would effectively monopolize the visa system for nationals of large countries such as India.
The Fairness for High-Skilled Immigrants Act has been called the greatest corporate welfare program for Big Tech in recent memory. Lee has persistently sought to pass the corporate giveaway, with previous attempts to eliminate per-country-caps being blocked by Democrat Dick Durbin and Republican Rick Scott. Neither Senator objected to the unanimous passage of the modified S386 legislation on Wednesday afternoon.
Big Tech monopolies such as Apple, Google and Microsoft have fervently lobbied in favor of eliminating per-country caps, seeking to replace their American workforces with de facto indentured workers who accept lower wages and worse working conditions. The pervasive use of the H-1B visa in the American technology industry has displaced countless American workers from their careers.
Lee's giveaway doesn't specifically raise annual H-1B visa rates, although an increase in numbers of visa workers would be a likely consequence of its enactment. It's expected that the program will be dominated by Indian nationals in the event that Lee's HR1044/S386 is signed into law, providing massive corporations with a considerable labor pool willing to work for less in return for an American visa…
Continue Reading