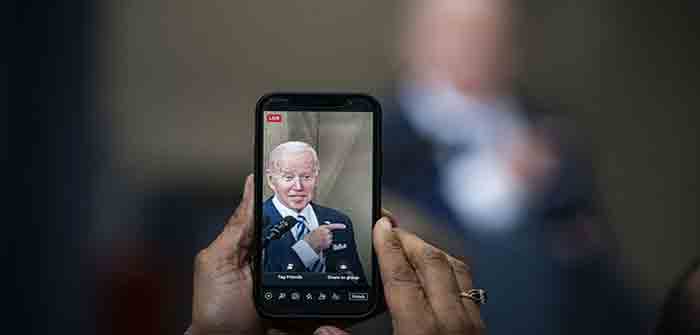 by Jenin Younes at Tablet Mag
In July of 2021, Meta's head of global affairs, Nick Clegg, emailed Brian Rice, who was on the Public Policy team, asking why the company had removed from Facebook, rather than demoted or flagged, claims that COVID-19 was "man-made." Rice responded, "Because we were under pressure from the [Biden] administration and others to do more and it was part of the 'more' package." He concluded his reply to Clegg with an acknowledgment of error: "We shouldn't have done it."
These emails make clear that the company had removed posts discussing the lab leak theory not pursuant to their own judgment and policies, but because the Biden administration pressured them to do so. This is a remarkable set of facts, given that in the two years that have passed since that exchange, the lab leak theory has gained credibility in mainstream circles, including within the Biden administration. In direct opposition to their 2021 edicts calling it "misinformation," the Biden administration recently halted funding to the Wuhan Institute of Virology over concerns that the COVID-19 virus originated there.
The discovery of Clegg's and Rice's emails—along with a number of other internal Meta documents the House Judiciary Committee's Select Subcommittee on Weaponization of the Federal Government obtained late last month—was a pivotal development in what has turned into a yearslong investigation of unconstitutional federal government entanglements in social media platforms' content moderation.
A case known as Missouri v. Biden has been driving the litigation component of this inquiry. The plaintiffs allege that various federal agencies and the White House pressured, coerced, and encouraged platforms to censor certain disfavored views on subjects including COVID-19, the 2020 election, and the Hunter Biden laptop story, in violation of the First Amendment. While other lawsuits alleging First Amendment violations based on government involvement in social media censorship have been filed over the past two years, Missouri has proven uniquely successful. Originally brought by the attorneys general of Missouri and Louisiana, individual plaintiffs, including co-authors of the Great Barrington Declaration Jayanta Bhattacharya and Martin Kulldorff, joined the lawsuit.
When the complaint was filed in May of 2022,…
Continue Reading