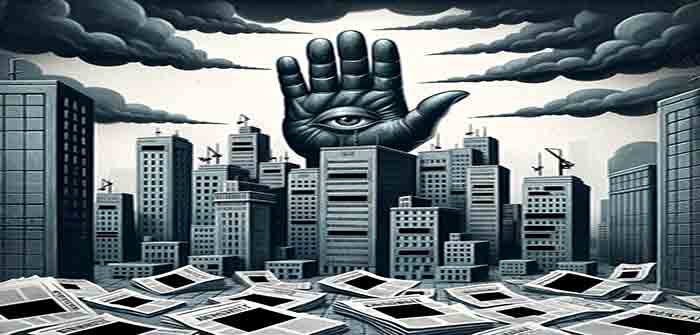 by Lee Fang at Lee Fang's Substack
This article is a collaboration with RealClearInvestigations.

In May 2021, L. Gordon Crovitz, a media executive turned start-up investor, pitched Twitter executives on a powerful censorship tool.
In an exchange that came to light in the "Twitter Files" revelations about media censorship, Crovitz, former publisher of the Wall Street Journal, touted his product, NewsGuard, as a "Vaccine Against Misinformation." His written pitch highlighted a "separate product" – beyond an extension already on the Microsoft Edge browser – "for internal use by content-moderation teams." Crovitz promised an out-of-the-box tool that would use artificial intelligence powered by NewsGuard algorithms to rapidly screen content based on hashtags and search terms the company associated with dangerous content.
How would the company determine the truth? For issues such as COVID-19, NewsGuard would steer readers to official government sources only, like the federal Centers for Disease Control. Other content-moderation allies, Crovitz's pitch noted, include "intelligence and national security officials," "reputation management providers," and "government agencies," which contract with the firm to identify misinformation trends. Instead of only fact-checking individual forms of incorrect information, NewsGuard, in its proposal, touted the ability to rate the "overall reliability of websites" and "'prebunk' COVID-19 misinformation from hundreds of popular websites."
NewsGuard's ultimately unsuccessful pitch sheds light on one aspect of a growing effort by governments around the world to police speech ranging from genuine disinformation to dissent from officially sanctioned narratives. In the United States, as the Twitter Files revealed, the effort often takes the form of direct government appeals to social media platforms and news outlets. More commonly the government works with through seemingly benign non-governmental organizations – such as the Stanford Internet Observatory – to quell speech it disapproves of.
Or it pays to coerce speech through government contracts with outfits such as NewsGuard…
Continue Reading