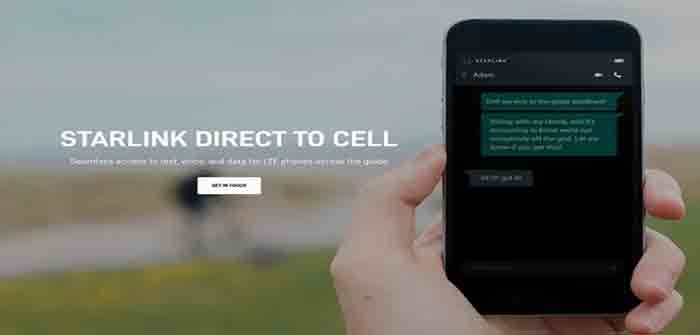 by Jon Porter at The Verge
SpaceX has published a new webpage to promote its upcoming "Starlink Direct to Cell" service that plans to offer cellular connectivity to "existing LTE phones" via satellite. The website, which PCMag reports went live earlier this week, notes that the service will initially be limited to texting services in 2024, with voice and data functionality following in 2025, alongside support for IoT devices.
"Direct to Cell works with existing LTE phones wherever you can see the sky. No changes to hardware, firmware, or special apps are required, providing seamless access to text, voice, and data," SpaceX's website reads.
The Elon Musk-owned space company announced plans for the service last year alongside US partner T-Mobile. The service is likely to be relatively slow by terrestrial standards, with speeds estimated at between two and four megabits per second, but its benefit will be in the breadth of coverage. T-Mobile's press release from last year says the service will be available "practically everywhere in the continental US, Hawaii, parts of Alaska, Puerto Rico and territorial waters, even outside the signal of T-Mobile's network."
Satellite connectivity has been a growing trend for smartphones…
Continue Reading