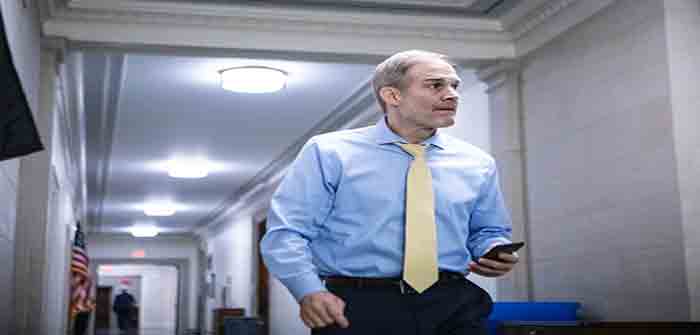 by Josh Christenson at New York Post
New emails show officials at the Department of Homeland Security created a Stanford University "disinformation" group that censored Americans' speech before the 2020 election, according to a House Judiciary Committee report exclusively obtained by The Post.
The House panel's 103-page staff interim report says never-before-seen emails and internal communications were obtained from the group, known as the Election Integrity Partnership (EIP), and show how it worked with DHS' Cybersecurity and Infrastructure Security Agency (CISA) to flag, suppress and remove online speech in coordination with big tech companies.
One of EIP's founding partners — the Atlantic Council's Digital Forensic Research Lab — described CISA's central role in the alleged censorship effort in a July 31, 2020, email.
"I know the Council has a number of efforts on broad policy around the elections, but we just set up an election integrity partnership at the request of DHS/CISA and are in weekly comms to debrief about disinfo," the lab's senior director Graham Brookie wrote.
The staff report says, "[T]he federal government and universities pressured social media companies to censor true information, jokes, and political opinions….
Continue Reading