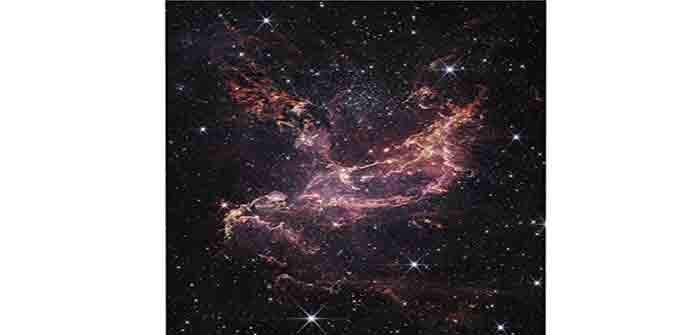 by Sam Tonkin and Jonathan Chadwick at Daily Mail
NASA's James Webb Space Telescope was launched into space on Christmas Day 2021 
$10 billion JWST's main objective is looking back in time to the dawn of the universe
Here are its best images so far, including the 'Pillars of Creation' and a 'cosmic dance' between five galaxies
Since launching on 
Christmas
 Day 2021, 
NASA
's $10 billion (£7.4 billion) 
James Webb
 Space Telescope (JWST) has beamed back astonishing images of the cosmos with unprecedented detail.
Webb was launched with the aim of looking back in time to the dawn of the universe so it can capture what happened a couple of hundred million years after the Big Bang.
It will spend more than a decade at an area of balanced gravity between the sun and Earth called L2 exploring the universe in the infrared spectrum, allowing it to gaze through clouds of gas and dust where stars are being born.
Here are some of the best images so far, including a snap of the 'Pillars of Creation', Neptune's rings, a 'cartwheel galaxy' and a 'cosmic dance' between five galaxies:…
Continue Reading