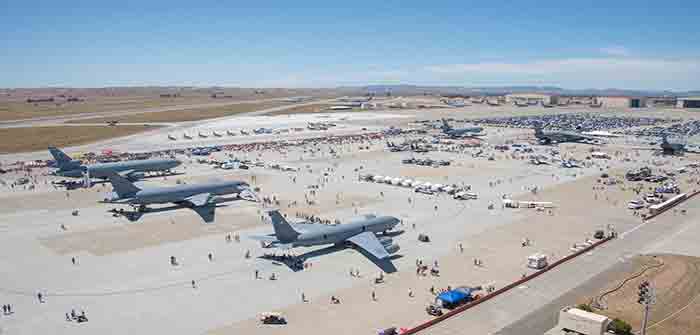 by Germania Rodriguez Poleo at Daily Mail
'Flannery Associates,' who have bought more than 50,000 acres of land surrounding the Travis Air Force since 2018
The group  plans to turn their investment into their vision of an ideal city
Travis Air Force base, northeast of San Francisco, is a strategically significant base that serves as a 'gateway' to the Pacific Ocean
The mystery buyers of $1billion-worth of undeveloped land near a California air force base have been unmasked as tech titans – and not a network of Chinese spies as some had feared.
Steve Jobs' widow Laurene Powell Jobs and Linkedin co-found Reid Hoffman were named as among the buyers, who went by 'Flannery Associates' and have bought more than 50,000 acres of land surrounding Travis Air Force since 2018.
They are now the largest landowners in Solano County, which is about 60 miles  northeast of San Francisco, which sparked concern a foreign entity was behind the purchases.
The group reportedly plans to turn their investment into their vision of an ideal city, which would be designed for pedestrians in feature sustainable energy, The New York Times reports.
Brian Brokaw, a spokesman for Flannery, told the outlet the investors are 'Californians who believe that Solano County's and California's best days are ahead.'…
Continue Reading