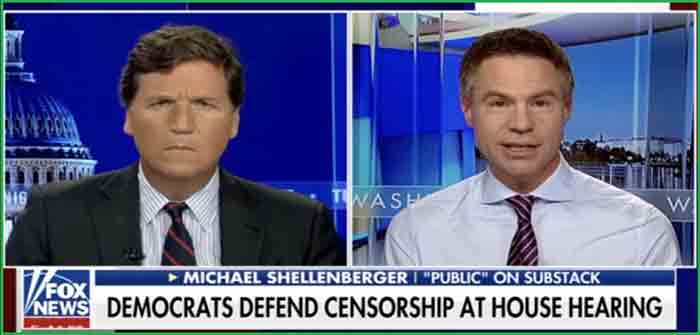 by Sundance at The Conservative Treehouse
After his review of the Twitter Files, Michael Shellenberger is beginning to take a big picture approach to each of the discoveries.  {Direct Rumble Link}
Shellenberger, appears on Tucker Carlson tonight to discuss how in the big picture the U.S. government is conducting psychological warfare against domestic citizens through the auspices of Twitter and likely other social media platforms. He's not wrong, we've been calling it out in real time.
WATCH:
Semi-related.  You might remember for several months CTH has been outlining the state of the issues between the United States and Mexico regarding energy policy.  Within the dynamic I have said repeatedly to "watch Mexico" through the prism of: what would the USIC, specifically in this instance the CIA, do to turn American sentiment against Mexico?
Remember me repeatedly saying that?  Within those questions, and from that baseline, you will discover why I have not been writing about a Mexican cartel kidnapping four American hostages, killing two.
CCTV video drives home the point of danger in Mexico.
Yes, Mexico is dangerous…
Continue Reading