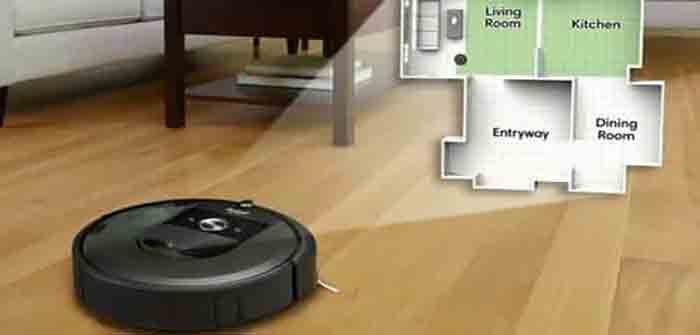 by Hope Corrigan at PC Gamer
Robot vacuums have always seemed like helpful, friendly little guys to me, but perhaps that's because I haven't used them much. I love the idea of a little dude who goes around bumping into things and making my house cleaner. The idea seems less charming now I've found out they can take pictures of you on the toilet then upload them to social media without you knowing. That's a level of weird bullying I don't want from my mechanical servant.
Eileen Guo over at MIT Technology Review(opens in new tab) has been digging into how such photographs from iRobot's Roomba vacuums, with clearly visible faces of users, made their way to social media(opens in new tab). The pictures include very candid shots of people doing personal things in their home, including images of women and children on the toilet. Guo also made an excellent Twitter thread(opens in new tab) with further explanations and helpful links.
The sensitive images are clearly taken from the position of the robot vacuum, which would have done so in the interest of collecting data. One affected user spoke to MIT Technology Review explaining that he was a product tester for the iRobot Roomba J series, which meant letting the robot roam the house collecting information in the hopes of improving the product.
Expecting your information to be sent back to a secure company that's looking to train its cleaning AI is one thing, and finding out those images are also being uploaded to social media is another. MIT Technology Review found that when iRobot collects all that data, it sends it off to data annotation companies. One such company was Scale AI, which hires remote contractors to help assess the uncensored data…
Continue Reading