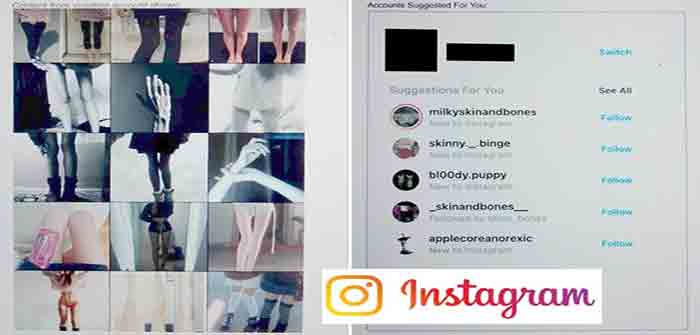 by Theo Wayt at New York Post
Facebook's own researchers have found that Instagram barrages teen girls who have anorexia and other eating disorders with photos and videos of other afflicted girls — a practice that experts say has been shown to worsen the disorders, The Post has learned.
According to an April presentation by Facebook executives, a team of Instagram researchers earlier this year created a test user that followed dieting- and thinness-obsessed Instagram accounts, as well as hashtags like #skinny and #thin.
Instagram's algorithm then recommended more eating disorder-related content — including images of distressingly thin female bodies and accounts with names like "_skinandbones__," "applecoreanorexic" and "skinny._.binge," according to a disturbing internal study obtained by The Post
While images of emaciated bodies can appear revolting to most people, teens who already have body image issues share them as "thinspo" — images that "inspire" users to become impossibly thin, according to health experts.
"Even people with anorexia nervosa can identify that a person is too thin — but there still can be some element of that image that's appealing to them," said Dr. Andrea D. Vazzana, a child and adolescent psychologist at NYU Langone who works with eating disorder patients…
Continue Reading