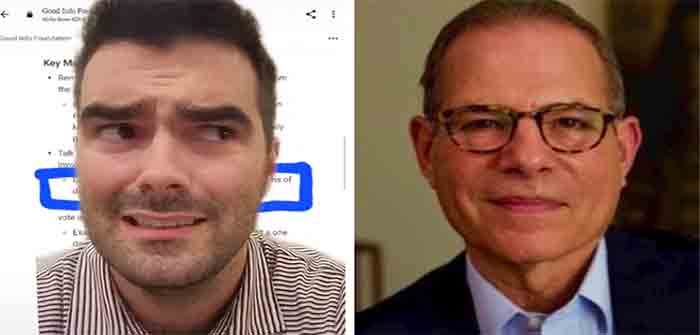 by Libby Emmons at The Post Millennial
Attorney and TikToker @TrialByPreston revealed in a video that the Good Information Foundation attempted to pay him $400 to spread unsubstantiated rumours and misinformation about January 6, President Trump, and his 2020 presidential campaign.
"I was just offered $400 to make an anti-Donald Trump propaganda post related to the January 6 investigation that is completely not true," Preston Moore, Esq. said in the video. The Good Information Foundation, headed by Rick Stengel, Former Under Secretary of State in Obama administration, emphasizes that "America is in an information crisis," and that "disinformation is threatening public health, safety, social trust and democracy."
Moore emphasized that he's not a Trump supporter to "give a little bit of context," and noted that he's an attorney who posts legal news on TikTok. Other videos on his channel include discussions of the special master that was appointed to review documents seized by the FBI from Trump's Mar-a-Lago home, on the Parkland school shooter, on the Constitution, or other matters.
Then he launched into what happened, saying: "I get an email from somebody at the Good Information Foundation." That person, he said, obscuring the name, "sent me a message letting me know she represented the Good Information Foundation and that she was willing to offer a paid collaboration to discuss some topics related to January 6.
"I said 'sure, why not,' I'll learn some more," he said. He learned that the Good Information Foundation would pay him $400 to make a post on his page and share it to Instagram, and that there were specific bullet points that they'd like him to hit to earn that fee.
The Good Information Foundation allegedly sent him "Important Notes" as to what to say in the video.
Continue Reading