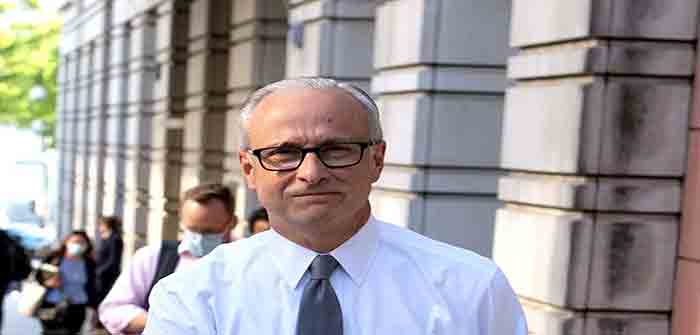 by Lee Smith at Tablet Mag
After journalist Matt Taibbi published the first batch of internal Twitter documents known as the Twitter files, he tweeted that the company's deputy general counsel, James Baker, was vetting them.
"The news that Baker was reviewing the 'Twitter files' surprised everyone involved," Taibbi wrote. That apparently included even Twitter's new boss, Elon Musk, who added that Baker may have deleted some of the files he was supposed to be reviewing.
Baker had been the top lawyer at the FBI when it interfered in the 2016 presidential election. News that he might have been burying evidence of the spy service's use of a social media company to interfere with the 2020 election, is rightly setting off alarm bells.
In fact, the FBI's penetration of Twitter constituted just one part of a much larger intelligence operation—one in which the bureau offshored the machinery it used to interfere in the 2016 election and embedded it within the private sector. The resulting behemoth, still being built today, is a public-private consortium made up of U.S. intelligence agencies, Big Tech companies, civil society institutions, and major media organizations that has become the world's most powerful spy service—one that was powerful enough to disappear the former president of the United States from public life, and that is now powerful enough to do the same or worse to anyone else it chooses.
Records from the Twitter files show that the FBI paid Twitter nearly $3.5 million, apparently for actions in connection with the 2020 election and nominally a payout for the platform's work censoring "dangerous" content that had been flagged as mis- or disinformation. That "dangerous" content notably included material that threatened Joe Biden and implicated U.S. officials who have been curating the Biden family's foreign corruption for decades.
The Twitter files have to date focused on FBI and, to a lesser extent,…
Continue Reading