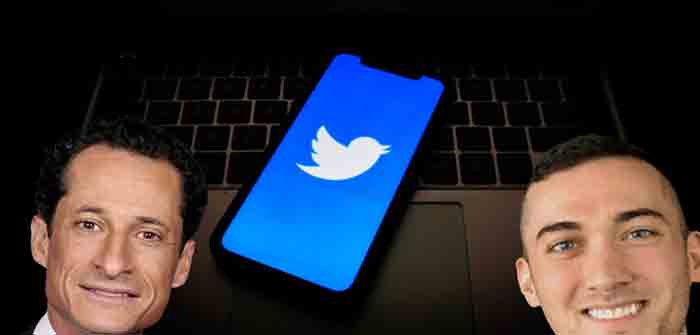 by Natalie Winters at WarRoom
Twitter's former Head of Trust & Safety Yoel Roth defended former Democratic Congressman Anthony Weiner's extramarital "sexting" – which included sending explicit images and messages to underage girls – in a blog post, War Room can reveal.
The unearthed blog post, deleted since its publication on July 1st, 2011, follows controversy over Roth's past Tweets and PhD thesis for appearing to promote pedophilia. Under Roth's tenure, Twitter also had a notoriously lax approach to censorship of child pornography on the platform.
Roth's blog post – "Anthony Weiner, Manhunt, and the Behaviors of Single People" – is the latest example of the former Twitter employee's curious affinity for pedophilia.
In 2011, Weiner was caught engaging in inappropriate online relationships with several women he had met on the internet despite being married to longtime Hillary Clinton aide Huma Abedin.
The Federal Bureau of Investigation (FBI) later began investigating the former Democratic Congressman for…
Continue Reading