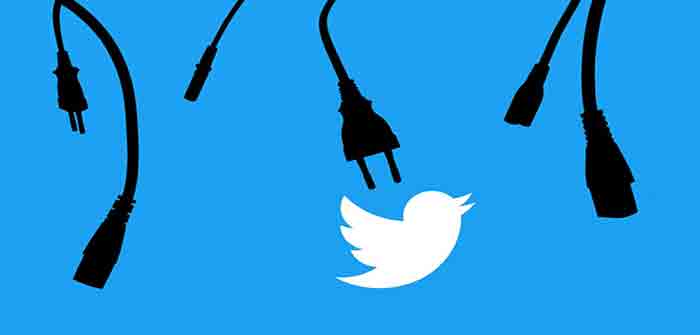 by Victoria Marshall at The Federalist
As the 2022 midterms loom, big tech companies are again announcing their plans to meddle in U.S. elections by censoring news and information. Social media censorship ramped up dramatically following President Donald Trump's 2016 victory, leading to companies such as Twitter and Facebook colluding with Democrat operatives in intelligence agencies to censor and suppress factual stories that harmed then-candidate Joe Biden during his 2020 campaign.
Two years later, following heavy documentation of the meddling, big tech companies are intent on using the same strategy. And they're openly admitting as much.
Facebook
Nick Clegg, president of global affairs for Meta — Facebook's parent company — wrote in a blog post that Facebook's approach to the 2022 midterms will be "largely consistent with the policies and safeguards" from 2020.
Posts rated as false or partly false by one of Facebook's 11 so-called "fact-checkers" will receive a label titled "false information," causing their outreach to be dramatically limited. During the 2020 election, NeverTrump outlet The Dispatch — one of the fact-checkers — published an inaccurate "fact-check" that shut down public communications from pro-life group Susan B. Anthony List just weeks before the election.
Lead Stories, one of Facebook's many left-wing "fact check" censors, is partly funded by the Democratic National Committee as well as Beijing-based ByteDance, the Chinese company that owns TikTok. In 2020, Lead Stories was responsible for censoring The Federalist's own correct reporting about the Georgia election. After The Federalist criticized Lead Stories for its fake "fact-checking," it was censored again.
While accurate stories about Hunter Biden's laptop were never fact-checked, their reach was also limited in 2020, as Facebook Founder Mark Zuckerberg admitted in an interview with podcaster Joe Rogan. According to Zuckerberg, the FBI pressured Facebook to censor the Hunter Biden laptop story by falsely claiming it was Russian disinformation.
Such collusion between the intelligence community and Facebook is sure to continue:…
Continue Reading