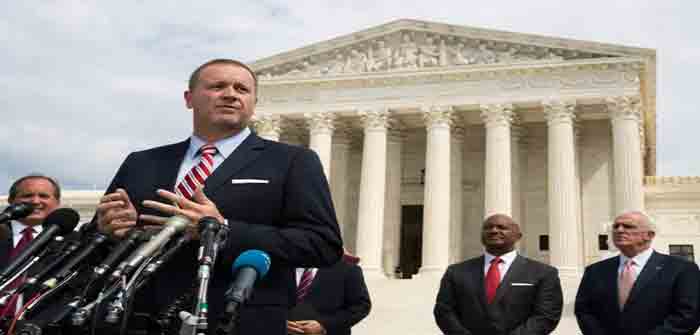 by Tracy Beanz at UnCover DC
It's been a great week for justice.
The states of Missouri and Louisiana are
suing
 the Federal Government, alleging that they colluded with big tech to silence non-state-sponsored opinions about COVID and masking (among other things) on social media. This isn't a news flash to anyone, but the states are right.
I won't get into all the legalese because even though it interests me, it would likely bore you to tears. Still, Missouri and Louisiana are alleging that the Biden administration colluded with big tech to censor opinions and facts it doesn't like, which is an infringement on the 1st Amendment rights of the citizens who live in that state. It is also a direct affront by the Federal government to those states.
In lawsuits, you have to produce discovery. And, in the expedited discovery that the judge granted, the government has already been cornered. They colluded with social media companies to silence Americans. The emails they were forced to produce PROVE they did, and now the states want to expand the entire thing to even MORE agencies.
Of course, the government doesn't want to produce anything, stating it would be "burdensome" and claiming that records are covered by "executive privilege." (Fancy how that seems only to work one way). The judge ordered the two parties to try to come to some sort of agreement, and they couldn't, so he made the decisions for them. That ruling came today, and it sure isn't good for the government.
Here is what was decided today in the order for expedited discovery. This isn't typical discovery that will proceed in the normal course; this is discovery on an expedited timetable due to the potential harm and to justify a temporary injunction stopping the government from colluding with private entities to quelch free speech. Or, to say it another way, the judge is super concerned about the Biden administration engaging in FASCISM.
First, the government said, "Well, if they get this discovery on us, then we want it on them too!" They didn't define what they want or why; they just said, "Judge, make them give us stuff because we have to give them stuff!" The judge smacked it down. Denied.
Then, the government refused to comply with court-ordered interrogatories in the case…
Continue Reading