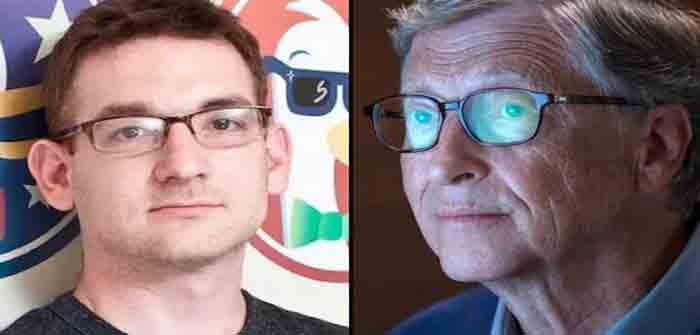 by Sean Adl-Tabatabai at News Punch
DuckDuckGo has been caught colluding with Bill Gates to tracks users online while misleadingly promoting itself as an advocate of privacy and free speech.
According to a security researcher, DuckDuckGo (DDG) secretly whitelists Microsoft's trackers as part of a deal with the Big Tech giant.
DDG has made a name for itself as a privacy-first pro-free speech company. However, earlier this year its CEO Gabriel Weinberg announced that the search engine will begin purging all independent media outlets from the platform and will replace them with "trusted" mainstream media outlets instead.
This unsettled many users who had trusted DDG to behave more ethically than the likes of Google.
Webpronews.com reports: Unlike Google, Bing, or Brave, DDG gets its search results from other engines, with the bulk of them coming from Bing. The company has long claimed to strip out any trackers from the search results it provides, although clicking an ad from Microsoft in the search results is an exception to that policy. DDG has never made a secret of the fact that clicking on those ads sends a user's IP address to Microsoft. Unfortunately, DDG hasn't fully disclosed the terms of its deal, or just how much information it shares with Microsoft.
Security researcher Zach Edwards first made the discovery and tweeted about it:…
Continue Reading