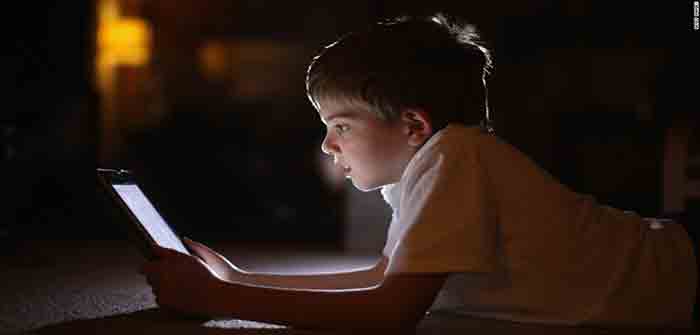 by Georgia Wells and Jeff Horwitz at The Wall Street Journal
Facebook
 Inc. has come under increasing fire in recent days for its effect on young users and its efforts to create products for them. Inside the company, teams of employees have for years been laying plans to attract preteens that go beyond what is publicly known, spurred by fear that Facebook could lose a new generation of users critical to its future.
Internal Facebook documents reviewed by The Wall Street Journal show the company formed a team to study preteens, set a three-year goal to create more products for them and commissioned strategy papers about the long-term business opportunities presented by these potential users. In one presentation, it contemplated whether there might be a way to engage children during play dates.
"Why do we care about tweens?" said one document from 2020. "They are a valuable but untapped audience."
Source: February 2020 Facebook presentation titled, 'Tweens Competitive Audit'
Facebook isn't the only technology company to court children and face scrutiny for doing so. Virtually every major social-media platform, including ByteDance Ltd.'s TikTok and YouTube, has confronted legal or regulatory problems related to how children use its products. Federal privacy law forbids data collection on children under 13, and lawmakers have criticized tech companies for not doing more to protect kids online from predators and harmful content.
The Facebook documents show that competition from rivals, in particular 
Snap
 Inc.'s Snapchat and TikTok, is a motivating factor behind its work.
The company's approach to young users is expected to be addressed during a Senate subcommittee hearing on Thursday, which is expected to probe the effects of Facebook's Instagram platform on mental health. In calling for the hearing, lawmakers cited Journal reporting earlier this month that Facebook's own research has shown that Instagram 
can have a negative effect on teen mental health, especially among girls
.
On Monday, Adam Mosseri, head of Instagram, said the company 
would pause the development of a version of the app for children
, often referred to as Instagram Kids. He said the company wanted time to talk to parents, experts and lawmakers before proceeding. He also contended that underage users would simply lie about their age to access Instagram if a version for children under the age of 13 wasn't available.
Sens. Richard Blumenthal (D., Conn.) and Marsha Blackburn (R., Tenn) said they want to know what research Facebook has undertaken to promote and market its products to children, among other topics.
Over the past five years, Facebook has made what it called "big bets" on designing products that would appeal to preteens across its services, according to a document from earlier this year…
Continue Reading