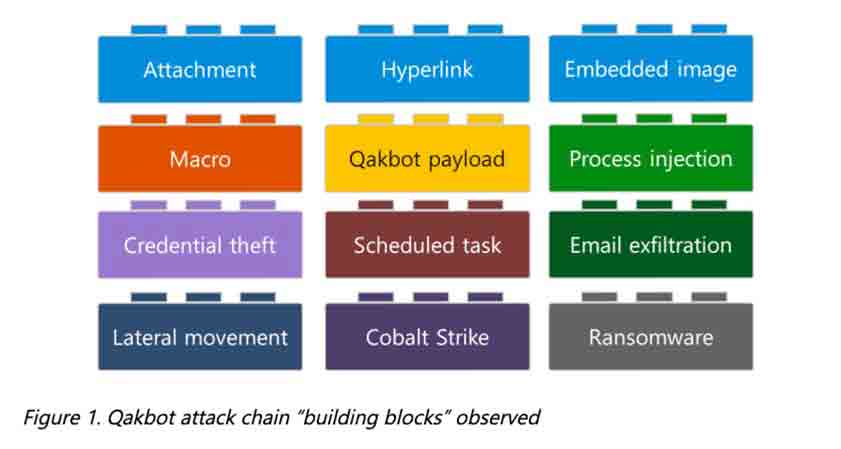 by Political Moonshine News Staff at Political Moonshine
A Department of Justice press release from 29 Aug 23 indicates that the DOJ and FBI accessed, possibly searched and then altered [removed] contents from 200,000 U.S. and 700,000 worldwide computers: Qakbot Malware Disrupted in International Cyber Takedown. Examination of the facts and circumstances bears the question of whether or not DOJ/FBI violated protected rights of U.S. computer owners.
Moreover, the analysis bears further questions about intent, design, false flag operations and cover-up operations that appear to be the norm in AG Merrick Garland's DOJ.
From the DOJ press release [emphasis added],
The Justice Department today announced a multinational operation involving actions in the United States, France, Germany, the Netherlands, the United Kingdom, Romania, and Latvia to disrupt the botnet and malware known as Qakbot and take down its infrastructure. The Qakbot malicious code is being deleted from victim computers, preventing it from doing any more harm. The Department also announced the seizure of approximately $8.6 million in cryptocurrency in illicit profits.

The action represents the largest U.S.-led financial and technical disruption of a botnet infrastructure leveraged by cybercriminals to commit ransomware, financial fraud, and other cyber-enabled criminal activity.

The Qakbot malware primarily infects victim computers through spam email messages containing malicious attachments or hyperlinks. Once it has infected a victim computer, Qakbot can deliver additional malware, including ransomware, to the infected computer. Qakbot has been used as an initial means of infection by many prolific ransomware groups in recent years, including Conti, ProLock, Egregor, REvil, MegaCortex, and Black Basta. The ransomware actors then extort their victims, seeking ransom payments in bitcoin before returning access to the victim computer networks. These ransomware groups have caused significant harm to businesses, healthcare providers, and government agencies all over the world.
Does installing an uninstaller that causes a computer to search and locate the malware it's being instructed to purge constitute an illegal search without a warrant and does it require advance advisement and consent?
How likely is it that Qakbot is actually a product of or threaded back to the western intelligence community?
Did you know that Quakbot emerged on the same timeline as the western intelligence community's introduction of its U.S. point man, Barack Obama?
Does Quakbot comport as a tool for asymmetrical, irregular and undeclared warfare?
If DOJ/FBI cared to target specific individuals and subjects, could it take steps to deliberately infect a subject's computer with Qakbot to drag it into the broader "operation" where it's obfuscated by hundreds of thousands to millions of others?
Given that Qakbot is destabilizing and has utilitarian value in it the areas of world government and healthcare [a fraudulent "pandemic" was used to overthrow a sitting U.S. President and his administration], one good way to cover ones tracks for accessing and infiltrating the computers of subjects and tactical targets is to appear as a criminal and conduct the work under the guise of criminality.
The victim computers infected with Qakbot malware are part of a botnet, which is a network of compromised computers, meaning the perpetrators can remotely control all the infected computers in a coordinated manner. The owners and operators of the victim computers are typically unaware of the infection.
Do you see the utilitarian value in remote control as applied to unwitting victims?
Consider Qakbot's utilitarian value according to Microsoft:…
Continue Reading