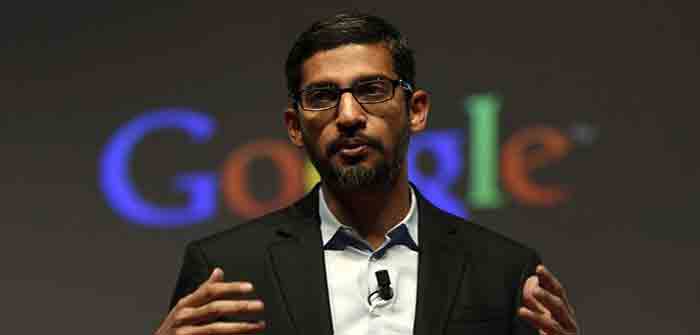 According to a report by Reuters, the DOJ has filed its hotly-anticipated antitrust lawsuit against Google. 11 states also joined the DOJ action against the internet giant.
Reuters writes:
The U.S. Justice Department and 11 states filed an antitrust lawsuit against Alphabet Inc's Google on Tuesday for allegedly breaking the law in using its market power to fend off rivals.

The lawsuit marks the biggest antitrust case in a generation, comparable to the lawsuit against Microsoft Corp filed in 1998 and the 1974 case against AT&T which led to the breakup of the Bell System.

Google, whose search engine is so ubiquitous that its name has become a verb, did not immediately respond to a request for comment. The company had revenue of $162 billion in 2019, more than the nation of Hungary.
The Reuters report confirms the news this morning from the Wall Street Journal that the Justice Department would file an antitrust lawsuit against tech giant Google today, claiming that the company engaged in anticompetitive practices in order to preserve monopolies in the search and advertising components that make up huge sections of the tech firm's main business.
The WSJ writes:
The department will allege that Google, a unit of Alphabet Inc., GOOG -2.44%▲ is maintaining its status as gatekeeper to the internet through an unlawful web of exclusionary and interlocking business agreements that shut out competitors, officials said. The government will allege that Google uses billions of dollars collected from advertisements on its platform to pay mobile-phone manufacturers, carriers and browsers, like Apple Inc.'s Safari, to maintain Google as their preset, default search engine.

The upshot is that Google has pole position in search on hundreds of millions of American devices, with little opportunity for any competitor to make inroads, the government will allege.

Justice officials said the lawsuit will also take aim at arrangements in which Google's search application is preloaded, and can't be deleted, on mobile phones running its popular Android operating system. The government will allege Google unlawfully prohibits competitors' search applications from being preloaded on phones under revenue-sharing arrangements, they said…
Continue Reading