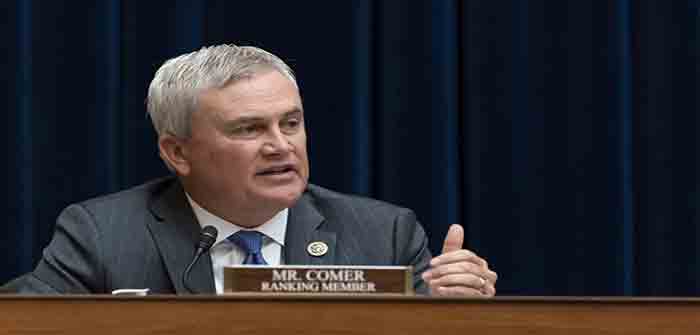 by Gabe Kaminsky at Washington Examiner
This is part of a Washington Examiner series on self-styled 'disinformation' tracking groups that are blacklisting and trying to defund conservative media. Here is where you can read other stories in the series.
EXCLUSIVE — The State Department has missed a deadline set by Rep. James Comer (R-KY) to provide documents related to the agency's funding of the Global Disinformation Index, a group blacklisting conservative media outlets.
Comer, chairman of the House Oversight and Accountability Committee, demanded on Feb. 23 that the department turn over records by March 9 related to GDI, which received $665,000 combined between 2020 and 2021 from the State Department-backed Global Engagement Center and National Endowment for Democracy, a nonprofit group. However, the State Department missed the deadline and has been in touch with Comer, according to the committee.
DISINFORMATION INC: DARRELL ISSA DEMANDS STATE DEPARTMENT INVESTIGATE CONSERVATIVE BLACKLIST GROUP
"The State Department has informed us that it is working on identifying and producing documents that are responsive to Chairman Comer's request," a spokesperson for the House Oversight and Accountability Committee told the Washington Examiner. "We will continue to press the State Department to provide answers about passing taxpayer dollars to groups attempting to blacklist conservative news outlets."
Republicans, including Comer, have continued to raise concerns over the State Department funding GDI. The Washington Examiner first reported on GDI's blacklist in early February. The self-styled disinformation tracker has said that the 10 "riskiest" outlets are the Federalist, the American Conservative, the Daily Wire, RealClearPolitics, the New York Post, and other right-leaning outlets…
Continue Reading