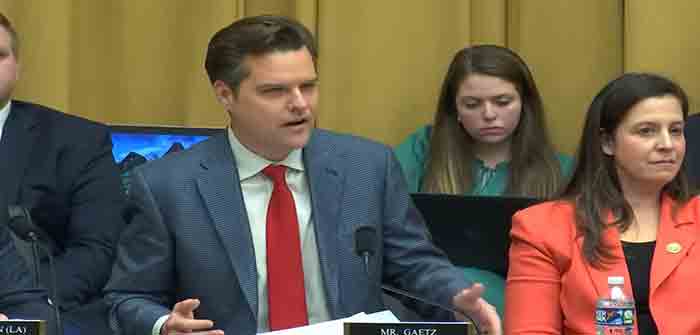 by Tristan Justice at the Federalist
The Select Committee on the Weaponization of the Federal Government held its second hearing Thursday with a focus on the "Twitter Files" that exposed corporate-government collusion in Twitter's censorship regime. But the three-hour hearing showed the public-private partnership goes far deeper than the major platforms operating out of Silicon Valley.
Lawmakers heard testimony from independent Substack journalists Michael Shellenberger and Matt Taibbi, two of the primary reporters who published the series after Elon Musk took over the platform. The pair shared how the federal government uses private tech companies as conduits to regulate speech.
"We learned Twitter, Facebook, Google, and other companies developed a formal system for taking in moderation requests from every corner of government, from the FBI, the DHS, the HHS, DoD, the Global Engagement Center at State, even the CIA," Taibbi said in his opening statement. "A focus of this fast-growing network, as Mike noted, is making lists of people whose opinions, beliefs, associations, or sympathies are deemed 'misinformation,' 'disinformation,' or 'malinformation.' That latter term is just a euphemism for 'true but inconvenient.'"
Taibbi highlighted how the network of online disinformation police has created an entire industry dedicated to suppressing dissident speech by labeling such expression as "misinformation."
"For every government agency scanning Twitter," Taibbi said,…
Continue Reading