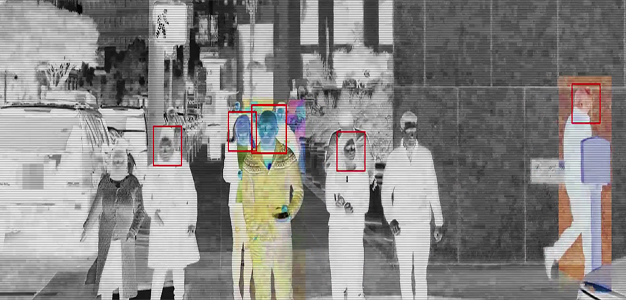 by Kit Klarenberg at RT
Despite being publicly planned and promoted, the Capitol Hill riot apparently blindsided US intelligence. And that epic failure could now provide a rationale for keeping an even closer eye on citizens' private lives.
In a May 3 exclusive, CNN alleged that Joe Biden's administration is considering using external contractors to track "extremist chatter" by US residents both on social media platforms and via encrypted messaging apps. 
"Multiple sources" are said to have confirmed that discussions are taking place on the plan, which would allow the Department of Homeland Security (DHS) to circumvent restrictions preventing it from spying on Americans "without justification," or creating false identities to gain access to private forums, groups and messaging apps used by "extremist groups."  
A nameless official was quoted as saying "domestic violent extremists" are "really adaptive and innovative," not only "moving to encrypted platforms," but speaking in opaque language online to avoid detection – thus apparently necessitating intensive monitoring of even innocent-seeming communications.
The new policy, if adopted, would "likely be beneficial" to both the DHS and Federal Bureau of Investigation (FBI), which likewise "can't monitor US citizens in this way without first getting a warrant or having the pretext of an ongoing investigation."
As with so many recent calls for enhanced surveillance powers and crackdowns on encryption, the January 6 Capitol Hill riot was invoked as the inspiration behind the push. CNN alleged that an "intelligence gap" contributed to the Department's "failure to predict the assault" –while contradictorily conceding that much of the riot's planning "appeared out in the open" on social media platforms and apps "available to anyone with an internet connection."
Moreover of course, it was promoted on national radio, and authorized by the US National Park Service, meaning there's even less justification for the DHS to be invested with far-reaching authority to monitor private communications….
Continue Reading