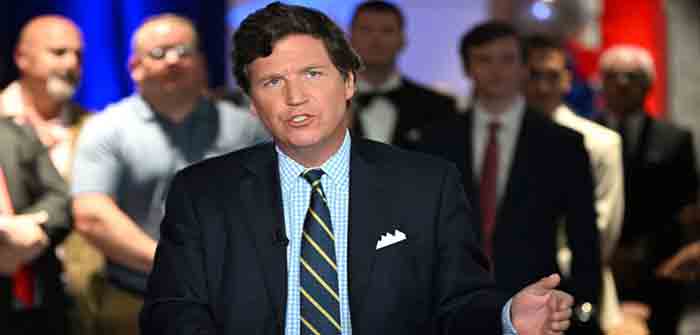 by Paul Joseph Watson at Summit.News
Internal communications obtained by Louisiana Attorney General Jeff Landry show that the White House lobbied Facebook to censor Tucker Carlson and others for expressing skepticism about the COVID-19 vaccine.
White House Director of Digital Strategy Rob Flaherty wrote an email to an unnamed Facebook employee on April 14, 2021 complaining about posts that were negative towards the vaccine appearing prominently on Facebook.
"Since we've been on the phone – the top post about vaccines today is [T]ucker Carlson saying they don't work. Yesterday it was Tomi Lehren [sic] saying she won't take one," the email stated.
Here, the Biden White House directs Facebook to shut down conservative voices @TuckerCarlson and @TomiLahren (4/9) pic.twitter.com/BlFunGWc3Z

— Attorney General Andrew Bailey (@AGAndrewBailey) January 7, 2023
"This is exactly why I want to know what 'Reduction' actually looks like – if 'reduction' means 'pumping our most vaccine hesitant audience with [T]ucker Carlson saying it doesn't work' then… I'm not sure it's reduction!" Flaherty added.
This is clearly related to…
Continue Reading