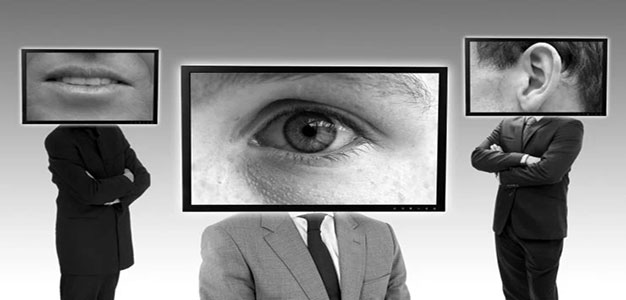 by Prof Anthony J Hall at Global Research
For almost two years we have been experiencing the onslaughts of a brand new form of warring aggression. For all but a tiny percentage of the global population, we have become the targeted enemy. The we that is being attacked extends to most of the global population.
We are being culled in preparation for a new political economy characterized by an A.I. master-slave relation along with massive robotization. It is becoming increasingly clear that the transition to this scheme –which de facto implies depopulation– kicked into gear with the brutal economic and health impacts of the lockdowns and then with the deaths and injuries from the COVID injections.
"Billionaires Try to Shrink World's Population"
According to the Wall Street Journal: "Billionaires Try to Shrink World's Population".
In May 2009, the Billionaire philanthropists met behind closed doors at the home of the president of The Rockefeller University in Manhattan.
This Secret Gathering was sponsored by Bill Gates. They called themselves "The Good Club". 
The emphasis was not on population growth (i.e Planned Parenthood) but on "Depopulation", i.e,. the reduction in the absolute size of the World's population.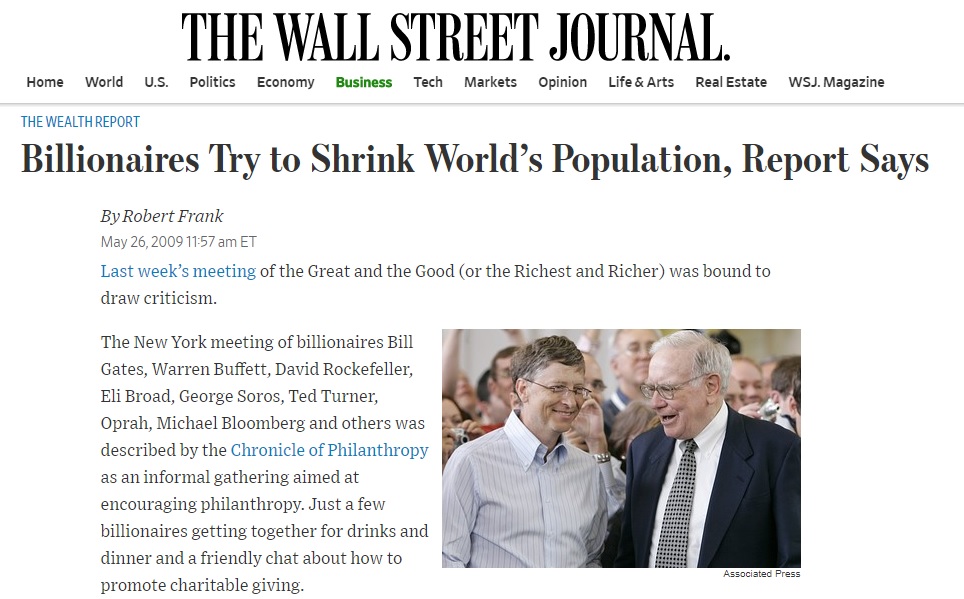 The scheme for population reduction is introducing a kind of deregulated free-for-all when it comes to further unrestricted medical experiments on human subjects. These subjects of medical experiments will be in no position to give or withhold informed consent.
According to Bill Gates in his TED presentation (February 2010) pertaining to vaccination:
"And if we do a really great job on new vaccines, health care, reproductive health services, we could lower that [the world population] by 10 or 15 percent".
According to Gates' statement, this would represent  an absolute reduction of the World's population (2010) of the order 680 million to 1.02 billion.
(See quotation on Video starting at 04.21. See also screenshot of Transcript of quotation)
WATCH TED Talk at 04:21:…
Continue Reading