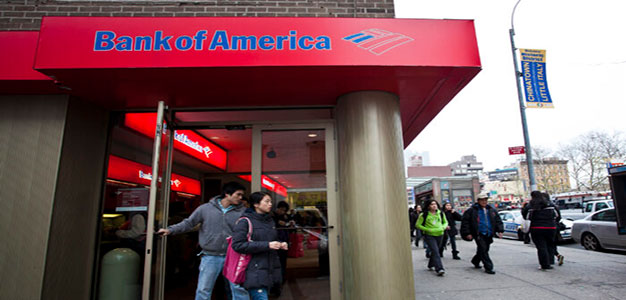 by Nicholas Ballasy at Just the News
Legal experts are criticizing the FBI for allegedly obtaining the financial records of U.S. customers with Bank of America "without any legal process" following the January 6, 2021, Capitol riot.
They spoke Thursday hours after several FBI whistleblowers made the allegations in testimony before the House Judiciary Select Subcommittee on the Weaponization of the Federal Government.
The allegations about subpoena-less bank-records gathering were included in a staff report from the full, GOP-led House Judiciary Committee that was released about an hour ahead of Thursday's hearing.
"Just like FBI whistleblowers … retired FBI Supervisory Intelligence Analyst George Hill provided the Committee with detailed allegations of FBI civil liberties abuses," the report states. "Specifically, he testified that following the events at the Capitol on January 6, 2021, Bank of America (BoA) gave the FBI's Washington Field Office a list of individuals who had made transactions in the D.C., Maryland, Virginia area with a BoA credit or debit card between January 5 and January 7, 2021.
"He also testified that individuals who had previously purchased a firearm with a BoA product were elevated to the top of the list provided by BoA."
The gathering of the transactions appears to have been…
Continue Reading