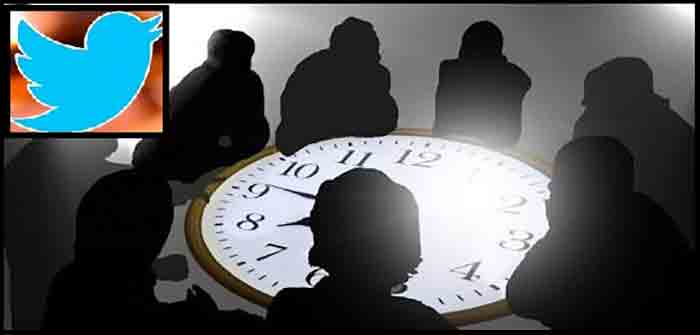 by Sundance at The Conservative Treehouse
Before getting to the latest revelation/evidence which affirms CTH research for multiple years, let me just remind everyone of the commonsense aspect.  If the Dept of Homeland Security (DHS) was actually doing what I have long said it appeared they were doing, then…
…The databases of the identified social media platforms appear to be integrated with the U.S. intelligence system.  This relationship makes the U.S government a stakeholder in the financial sustainability of the enterprise(s).  Thus, a collaborative effort to financially subsidize the underlying data processing fits the mutual benefit scenario.  ~ Sundance
DHS gets domestic surveillance tools under the guise of 'national security'.  Meanwhile, massive social media companies get financial offsets for the extreme data processing costs associated with millions of simultaneous users.  That's the mutual benefit behind "Jack's Magic Coffee Shop."  Previously people called it a 'conspiracy theory', I didn't care, still don't, it just makes the most sense; Occam's Razor applies.
Today, all that was almost certain is now brought forth with buckets of evidence showing how social media enterprises have direct portals to DHS to transmit information and receive instructions. It's a public-private partnership, just like it always appeared.  To quote succinctly, we been knew.
Now before getting all giddy and excited about the documents leaked to The Intercept, proving what CTH has outlined for years, allow me to temper the thirst for immediate I toldyaso's,   Slow your roll…
Remind yourself when everyone was giddy about getting to see for the first time in history a released 'top secret' Title-1 FISA application (Carter Page) and how everyone rushed to review and discuss it without asking the first question(s) first.  We know these are bad actors, so why was it released and who released it?
The same applies here.  We know the change of ownership within Twitter might pose a threat to discovery of government conduct that has taken place inside the enterprise under prior management.  So why is the DHS connection to Twitter, Facebook, Instagram, YouTube etc. and social media being revealed now?  What are their motives, and who is leaking it?  We do not yet know.
As to what is being revealed in the leak, it's a remarkable affirmation of how the Fourth Branch of Government operates.  Specifically, what CTH has outlined for years about the use of the Dept of Homeland Security, as a political surveillance weapon under the justification of national security:…
Continue Reading