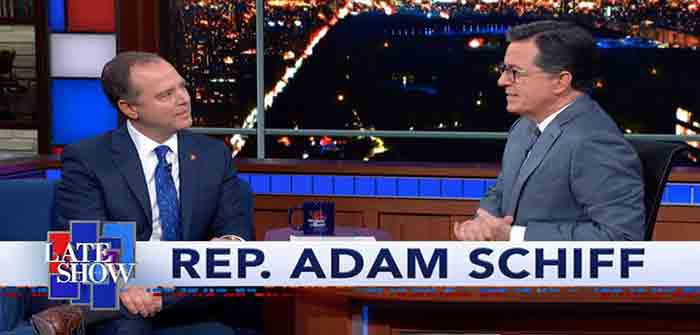 by Daniel Chaitin, Jerry Dunleavy, Juliegrace Brufke and Marisa Schultz at Washington Examiner
A production team associated with Stephen Colbert's late-night comedy show was arrested on Capitol grounds Thursday night.
Members of the group, initially on location around the time of a hearing conducted by the Democratic-led Jan. 6 committee, were charged with unlawful entry and released after they were found in the Longworth House Office Building, which was closed to the public at the time, the Washington Examiner has learned. The U.S. Capitol Police did not identify who was arrested but did acknowledge charges.
NEW: U.S. Capitol Police: "On June 16 at approximately 8:30PM, USCP received a call for a disturbance in the Longworth House Building. Responding officers observed seven individuals… in a sixth-floor hallway… They were charged with Unlawful Entry…"https://t.co/yasBIg20xS pic.twitter.com/ehyuTOuGSx

— Jerry Dunleavy (@JerryDunleavy) June 17, 2022
"On June 16, 2022, at approximately 8:30 p.m., U.S. Capitol Police (USCP) received a call for a disturbance in the Longworth House Office Building," Capitol Police said in a statement obtained by the Washington Examiner. "Responding officers observed seven individuals, unescorted and without Congressional ID, in a sixth-floor hallway."
"The building was closed to visitors, and these individuals were determined to be a part of a group that had been directed by the USCP to leave the building earlier in the day," the statement added. "They were charged with Unlawful Entry. This is an active criminal investigation, and may result in additional criminal charges after consultation with the U.S. Attorney."
Among those in the group was Robert Smigel,…
Continue Reading