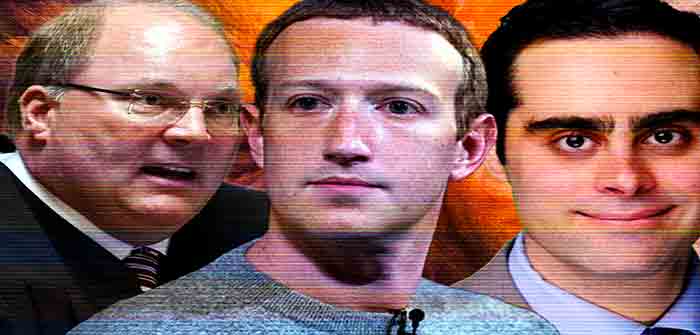 by KanekoaTheGreat at Kanekoa's Newsletter
Last August, Wisconsin Assembly Speaker Robin Vos authorized the Office of Special Counsel (OSC), headed by retired state Supreme Court Justice Michael Gableman, to investigate concerns about the 2020 election. Gableman delivered an interim report to the state assembly on November 10, 2021.
Last Tuesday, Gableman delivered a second interim report to the Wisconsin Assembly's elections committee. Mr. Gableman wrote, "Ultimately, WEC's directives mandated that widespread "election fraud" be undertaken in relation to the November 2020 election."
Mr. Gableman vetted more than 90 nursing homes in five different counties before concluding there was "widespread election fraud at Wisconsin nursing homes in November of 2020."
---
---
Mr. Gableman also found that $8.8 million in Zuckerberg grant funds directed solely to five Democratic strongholds in Wisconsin violated the state's election code's prohibition on bribery. He wrote, "The record created by public document requests shows that CTCL, a private company headquartered in Chicago, engaged in an election bribery scheme."
Zuckerberg's CTCL grant money came with strings attached that created a two-tiered election system that treated voters differently depending on whether they lived in Democrat or Republican areas. Wisconsin's five largest cities—Milwaukee, Madison, Racine, Kenosha, and Green Bay—were invited to take CTCL's private money on the condition that they "increased in-person voting and absentee voting for targeted areas and groups".
These groups met particular demographic criteria which, Gableman wrote, "matched that of the Biden-voter profile".
---
---
Zuckerberg's grant money also hired "CTCL's partners for election administration". A New York lawyer and Democrat political operative, Michael Spitzer-Rubenstein was listed as a "CTCL grant mentor" who directed election administration in Green Bay.
Mr. Rubenstein provided instructions to Central Count workers, developed absentee voting protocols, and set up a wireless network for Election Day operations in his Hyatt Regency hotel room.
The Special Counsel wrote, "At Mr. Spitzer Rubenstein's instruction, there were three WiFi networks available. One was the general conference facility public network that would be available to members of the press and others. That network was password-protected, but the password was widely available. A second password-protected WiFi network was created for Central Count staff. Mr. Spitzer Rubenstein also directed that a third WiFi network be established, but that network was to be hidden and it was not to be password-protected. Spitzer Rubenstein also ensured that both networks reached his hotel room on the 8th floor."…
Continue Reading