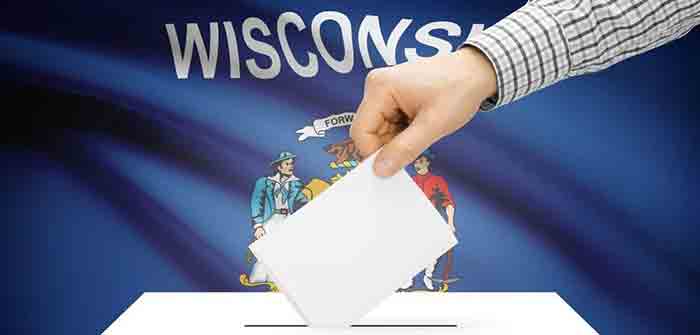 by John Solomon at Just the News
Move over Arizona and hold on Pennsylvania, the next election integrity investigation to take center stage is occurring in Wisconsin, where a former state Supreme Court justice empowered by the Legislature to compel testimony and document production is gathering steam.
Interviews with more than a dozen witnesses, officials and lawyers who have interacted with retired Justice Mike Gableman and his staff suggest a strong focus on the role election bureaucracies played in changing the rules — without legislative consent — for how ballots were sent out, filled out, collected and counted.
Gableman's early investigative work as special counsel appointed by Wisconsin Assembly Speaker Robin Vos is shining a spotlight among other things on the Wisconsin Election Commission, a statewide body created by GOP lawmakers after an earlier political rigging scandal in the state known as the John Doe investigations. The commission provides guidance and rules to the 1,852 election clerks in the state on how to conduct voting.
The commission in 2020 altered numerous state voting rules and procedures during the pandemic, often without seeking legislative permission. The changes range from allowing nursing home staff to help fill out resident ballots to giving permission to election clerks to fill out missing witness information required for absentee ballots.
Those two changes alone affected thousands of ballots in a state in which Joe Biden was declared the winner with a narrow margin of just 20,600 votes.
Perhaps even more consequential, the commission gave its blessing to an idea first conceived by election clerks in the blue counties of Dane and Milwaukee that voters could claim the normally rare status of "indefinitely confined" if they were too scared to go out during the COVID outbreak. The change allowed nearly 250,000 people to vote by absentee without complying with required voter ID rules.
That advice, the Wisconsin Supreme Court ruled after the election, was unlawful. Only people who determine they have bona fide disabilities and infirmities are allowed to vote as "indefinitely confined," and regulators had no right to declare the pandemic as such a condition, the justices ruled in the only major court decision after Nov. 3 to declare a large bloc of votes as potentially illegally cast.
Gableman has the ability to determine why the rules change was made, whether it was influenced by politics and how many of the 249,769 people who voted as indefinitely confined in 2020 didn't meet the legal criteria and simply voted that way on the flawed advice of regulators.
As a point of comparison…
Continue Reading