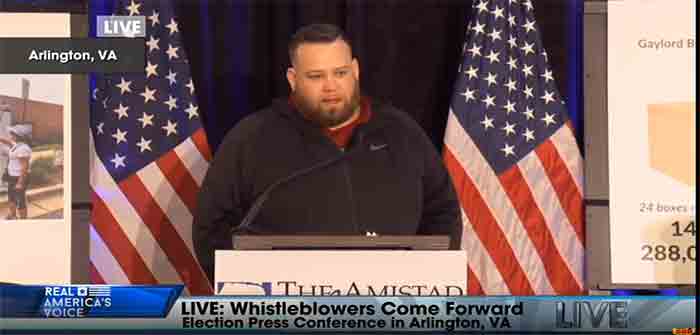 Several whistleblowers on Tuesday cast new uncertainty on the 2020 election process, claiming up to 288,000 ballots disappeared, another 100,000 were improperly backdated, and mail promoting President Trump was junked while mail for Joe Biden was delivered.
In the most extraordinary report, a U.S. Postal Service contractor said his trailer full of 144,000-288,000 completed mail-in ballots, which he drove between New York and Pennsylvania, disappeared after he delivered it to a Lancaster, Pennsylvania, depot.
Another claimed that ballots were backdated by postal workers, and in Traverse City, Michigan, Trump campaign mail was put in bins labeled "Undeliverable Bulk Business Mail" while the same type of mail for Joe Biden was ordered to be delivered on time.
And a third raised new issues about the integrity of Dominion voting machines.
The claims were unveiled by the Amistad Project of the Thomas More Society, which has mounted an independent investigation of voting and voter registration in several key battleground states. It recently made headlines by revealing that the FBI has requested the findings of its Voter Integrity Project.
After learning that hundreds of thousands of ballots are potentially fraudulent- The FBI has now requested to look at our data.

See statement below: pic.twitter.com/4CZKITK5cz

— Phillip Kline (@PhillDKline) November 29, 2020
The project has uncovered potential flaws and fraud in ballots and voter registration of several states that have certified the election counts in favor of Biden…
Continue Reading