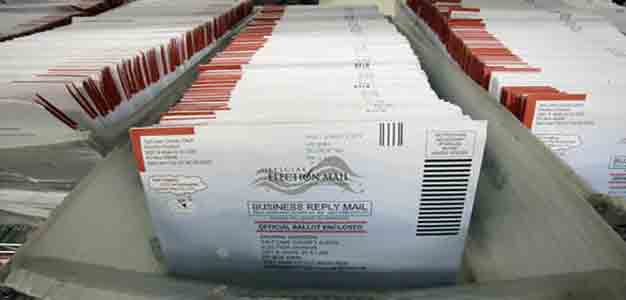 According to a reporters research with The Washington Examiner, dozens of voters were registered as residents at casinos on the Las Vegas strip. This is the latest evidence of voter fraud now being reported in Nevada.
Apparently there were dozens of people registered in gambling parlors in the state's 3rd Congressional District, according to the Washington Examiner columnist Paul Bedard. That district covers most of the southern part of Clark County, home to Las Vegas and the state's most populous county by a wide margin.
A lawsuit has now been filed in the district for more voter fraud.
The lawsuit was filed on behalf of Republican Dan Rodimer, who lost in the 3rd Congressional District by 13,000 votes to Democratic Rep. Susie Lee. According to the Nevada Independent, a nonprofit news site founded in 2017, the case was dismissed by a judge on Wednesday. The court ruled it did not have jurisdiction in the matter.
Dorothy Morgan, identified as a data scientist in the Republican lawsuit challenging Nevada's election results, also called the data from voter registrations in the congressional district "historically strange" due to the number of new registrations filed that didn't contain information such as the birthdate of the voter or their sex, according to the Bedard…
Continue Reading