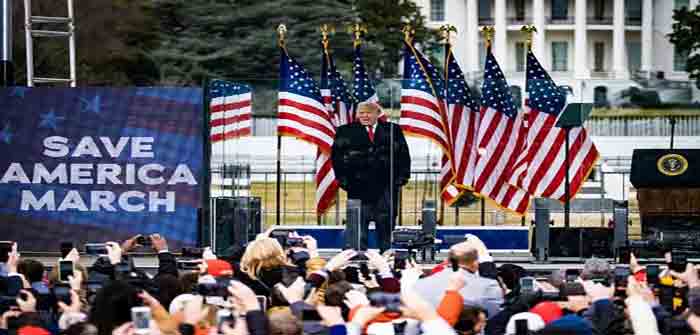 by John Solomon at Just the News
House Democrats' marquee summer show of primetime investigative hearings ended Thursday night where it began: unable or unwilling to answer essential questions about the Jan. 6 Capitol breach.
Chief among them: If Donald Trump wanted to incite violence that fateful day, as his critics suggest, then why did he order the Pentagon to have a large military force ready to quell a disturbance? And why did a Democrat-led Congress turn down the assistance of pop National Guard troops in the face of intelligence warnings about violence?
By their own admission, Democrats set up the hearings to evade such scrutiny. They declared any questions about what House Speaker Nancy Pelosi knew about the potential for Jan. 6 violence and when she knew it were off limits.
Secret Service agents were never called to testify in public about whether former White House aide Cassidy Hutchinson's story about Trump trying to force his limousine to go to the Capitol were true. And questions about how those in charge of Capitol security responded to FBI and Homeland Security pre-event warnings about potential violence were never asked, much less answered.
Instead, the Jan. 6 committee put on hearsay testimony from Hutchinson and released partial transcripts or video snippets of testimony without allowing Republicans or Trump's own lawyers to cross-examine witnesses or challenge the narrative offered to the American public.
"It's the first time this has happened in my lifetime since McCarthyism,…
Continue Reading