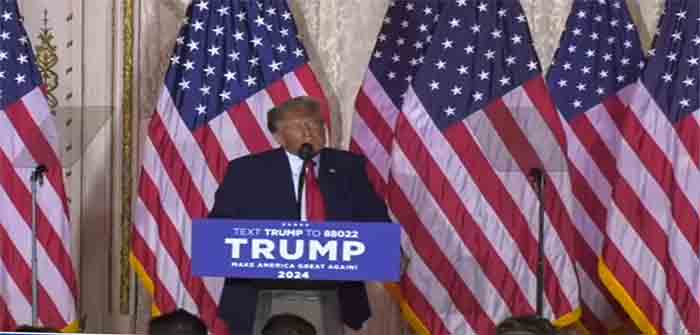 by Ben Whedon at Just the News
Ahead of a prospective arrest on Tuesday, former President Donald Trump posted a plan to take on the "deep state," a supposed cabal of anti-Trump federal officials working against his political agenda.
Trump's 10-point plan largely addresses pervasive internal issues that plagued his first administration, such as leaking and bureaucratic intransigence.
First among his points was a vow to reissue a 2020 executive order "restoring the president's authority to remove rogue bureaucrats," a power he promised to wield "very aggressively."
He further vowed to "clean out all of the corrupt actors in our national security and intelligence apparatus, and there are plenty of them. The departments and agencies that have been weaponized will be completely overhauled so that faceless bureaucrats will never again be able to target and persecute conservatives, Christians, or the left's political enemies."
Third, he vowed to reform (Foreign Intelligence Surveillance Act) FISA courts, which he maligned as corrupt and lamented that the judges were seemingly indifferent to the facts when addressing warrant applications. The FBI secured a FISA warrant to spy on former Trump aide Carter Page in 2016, which later faced legal challenges.
Trump then vowed to expose the "hoaxes and abuses of power" by establishing…
Continue Reading