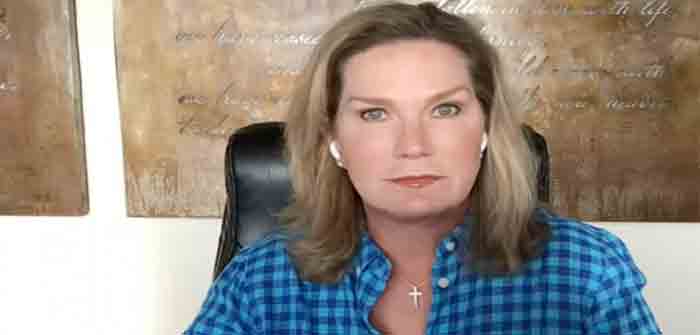 by Wendi Strauch Mahoney at Uncover DC
A March 14 filing from True the Vote (TTV) asked the court to appoint a special master in its lawsuit against Konnech to "take possession of, and/or to oversee the creation of mirror-image copies of the data stored on the approximately 102 electronic storage devices" currently in the custody of the Los Angeles County District Attorney's Office. The devices listed in Exhibit "A" are the property of facilities owned by Konnech, Inc. and its CEO, Eugene Wei Yu.
Notably, the filing also mentions "multiple other individuals and entities" who "seek to inspect the Seized Devices" in their "litigation against Konnech and/or Yu," including VoterGA and the Sheriff of Johnson County, Kansas. In December, VoterGA subpoenaed records from Konnech related to an amendment that expanded its original case. The original complaint seeks to ban the "outsourcing of private voter data (to entities like ERIC or Konnech) by a Secretary of State (SOS)."
Founder of True the Vote, Catherine Engelbrecht, discusses the outsourcing of voter data and updates on Konnech in her Locals broadcast on March 13. She states that no state needs ERIC to help keep voter rolls clean. Engelbrecht says it is "entirely doable" for states to do it themselves. States are beginning to heed that advice and are now leaving ERIC in favor of handling their own voter registration rolls.
Thrilled to see that three more states have seen the light on ERIC (Electronic Registration Information Center.)

West Virginia, Missouri and Florida have withdrawn from ERIC, joining Alabama and Louisiana.@wvsosoffice @MissouriSOS @FLSecofState

1/12

— True the Vote (@TrueTheVote) March 7, 2023
TTV Requests Special Master to Inspect Konnech Devices
According to this latest filing, TTV seeks the appointment of a special master to prevent the "spoliation of discoverable evidence," in part because other entities now wish to inspect the devices. True the Vote alleges Konnech and Yu may have "violated state or federal laws or regulations" related to the storage of electronic data—"specifically concerning American poll workers and elections software—outside of the United States."
UncoverDC wrote a column about TTV's emergency motion to…
Continue Reading