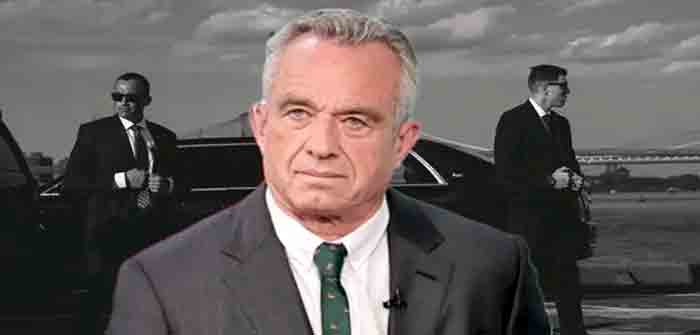 by Sundance at The Conservative Treehouse
The Biden administration had denied Robert Kennedy Jr Secret Service protection, likely because the Biden administration would like to see RFK Jr eliminated any way possible.  On Thursday night, RFK Jr's personal security confronted a very dangerous man posing as a U.S. Marshal and trying to get close to the candidate.
I 
am not a Kennedy supporter, far from it.  However, there is no valid and intellectually honest reason for stopping RFK Jr from having Secret Service protection.
Given the nature of what his family has encountered by assassination efforts, from both the private sector and U.S. government, Robert Kennedy Jr deserves weighted consideration for security. No one, especially given the nature of the history here, deserves to carry the worry of being killed, just because they are running for office. Hopefully, this example will put pressure on the Biden administration to change their mind.
(VIA MSM) – A man was arrested at Robert F. Kennedy Jr.'s campaign event Thursday night in Los Angeles, California.
Kennedy shared the man's photo on X, formerly known as Twitter, with a caption that described him as carrying "shoulder holsters with loaded pistols and spare ammunition magazines," "a U.S. Marshal badge on a lanyard, and beltclip federal ID." While the Los Angeles Police Department has him in custody, his identity has not been revealed. (read more)
Kennedy said on social media that the man identified himself as part of his security detail and…
Continue Reading