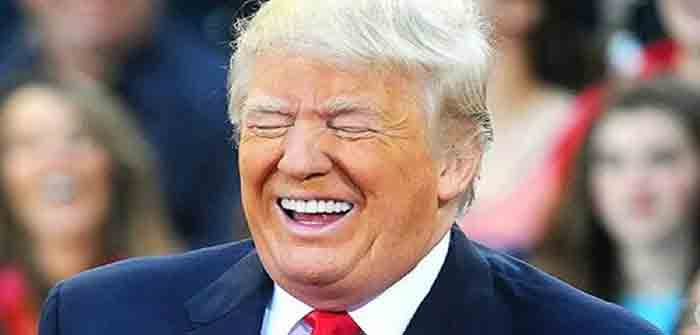 by Sundance at The Conservative Treehouse
A letter from lawyers representing Michael Cohen to the Federal Election Commission in 2018 should end the case being attempted by Manhattan District Attorney Alvin Bragg.  However, given the highly political nature of the DA bringing the case, it is possible the ideologically driven witch hunt will continue.
The 2018 letter states that Michael Cohen made a payment to Stormy Daniels without any consultation with Donald Trump.  This undermines the cornerstone of the prosecution's case.
(Via Daily Mail) The bombshell document, exclusively obtained by DailyMail.com, could throw a wrench in the works of prosecutors pursuing criminal charges against Trump over the payments. Cohen, Trump's former lawyer and the star witness in the case over which Trump reportedly faces imminent arrest, claims that Trump got him to pay $130,000 to Daniels to keep her quiet about her alleged affair with the real estate mogul, just days before the 2016 presidential election.

[…] But in a February 8, 2018 letter to the Federal Election Commission (FEC), Cohen's attorney Stephen Ryan wrote: 'Mr. Cohen used his own personal funds', and that 'Neither the Trump Organization nor the Trump campaign was a party to the transaction with Ms. Clifford, and neither reimbursed Mr. Cohen for the payment directly or indirectly.'
The letter was written in response to an FEC probe launched after complaints of campaign finance violations, lodged by Paul Ryan and the organization Common Cause.

'In a private transaction in 2016, before the U.S. presidential election, Mr. Cohen used his own personal funds to facilitate a payment of $130,000 to Ms. Stephanie Clifford,' Cohen's lawyer, who worked at McDermott Will & Emery, wrote.

'Neither the Trump Organization nor the Trump campaign was a party to the transaction with Ms. Clifford, and neither reimbursed Mr. Cohen for the payment directly or indirectly.

'Contrary to the allegations in the complaint, which are entirely speculative, neither Mr. Cohen nor Essential Consultants LLC made any in-kind contributions to Donald J. Trump for President, Inc., or any other presidential campaign committee. (more)
President Trump responded to the letter surfacing, via Truth Social:…
Continue Reading