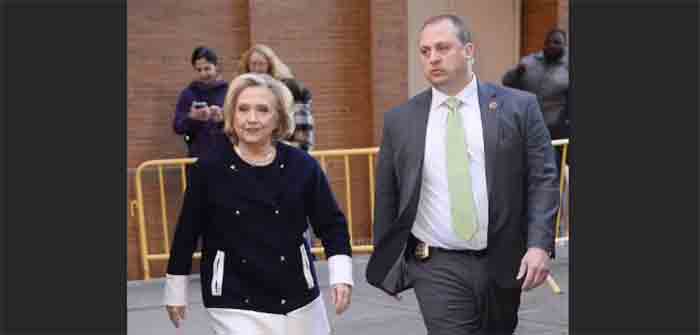 by Nick Allen at Daily Mail
Clinton claims Trump would 'throw opponents in jail' if re-elected
She claims the 'wreckage' for America would be 'unimaginable'
'Hitler was duly elected right…' she says 
Hillary Clinton has made a direct comparison between Donald Trump and Adolf Hitler as she claimed the former president winning in 2024 would lead to 'almost unimaginable wreckage' for America.
She drew parallels between how the Nazi leader became a dictator and what she claimed were Trump's 'dictatorial, authoritarian tendencies' which would lead to the 'end of our country as we know it'.
During an appearance on The View, Clinton accused Trump of wanting to throw opponents in jail and shut down a free press if he regains the White House.
Clinton lost to Trump when she was the Democrat presidential nominee in 2016, and was previously Secretary of State.
Trump is currently the frontrunner to be the Republican nominee again in 2024…
Continue Reading