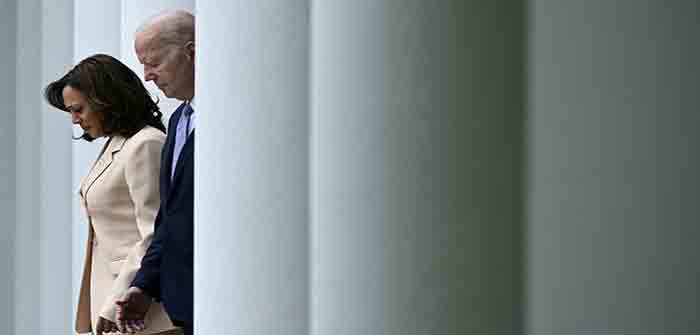 by Nikki Schwab at Daily Mail
President Joe Biden suggested Tuesday night that it's Vice President Kamala who's really in charge 
Biden made a surprise stop at the EMILY's List gala, where former Speaker Nancy Pelosi was being honored 
'I also want to thank my buddy Kamala who I work for up in the White House for leading on this issue,' he said at the event, garnering awkward laughter
President Joe Biden suggested Tuesday night that it's Vice President Kamala who's really in charge.
Biden made a surprise stop at the EMILY's List gala, where former Speaker Nancy Pelosi was being honored.
The group – which is named after the acronym 'early money is like yeast' – raises funds for pro-choice female political candidates.
He applauded Pelosi, who now uses the title 'Speaker Emerita,' calling her one of the 'most consequential speakers in American history' and 'incredible.'
'I also want to thank my buddy Kamala who I work for up in the White House for leading on this issue,' he said, a reference to abortion rights…
Continue Reading