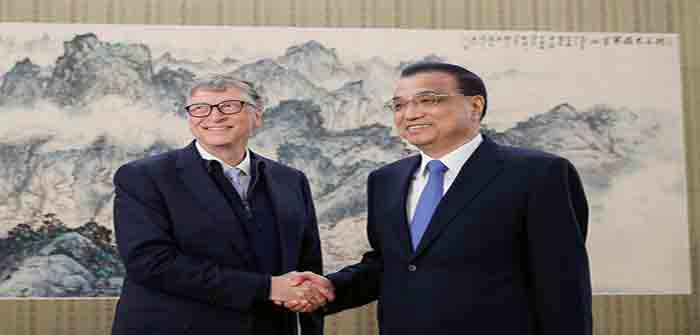 by Collin Anderson at Washington Free Beacon
Two of America's largest liberal nonprofits, the Bill and Melinda Gates and Ford Foundations, funneled $39 million to China in 2021—money that in some cases went to Chinese government agencies and universities that conduct military research.
The Gates Foundation, according to its latest IRS disclosure, sent nearly $30 million to Chinese organizations in 2021, including $2.5 million to the communist nation's National Health Commission and $1.4 million to its Ministry of Agriculture and Rural Affairs. The Ford Foundation, meanwhile, sent $9.3 million to China in 2021—recipients included three public universities that are overseen by the Chinese government's defense industry agency.
Both the Gates and Ford Foundations have long boasted of their work to influence policy and advance technology in China. But the foundations' partnerships with Chinese Communist Party-controlled entities—including some that work with China's military—is raising eyebrows among U.S. lawmakers and China experts, who argue that the CCP's iron grip on the nation means the party is likely to hijack data that advances its interests.
"If the last few years have taught us anything,..
Continue Reading