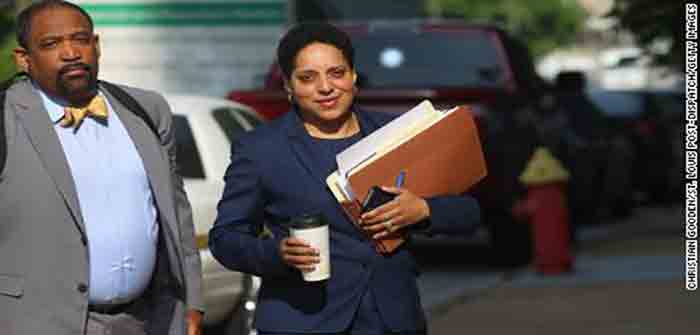 by Christine Byers at KSDK 5 On Your Side
ST. LOUIS — 25,000 cases dismissed.
2,735 cases dismissed by judges for failure to prosecute.
$351,500 in taxpayer money paid to an unlicensed attorney providing legal advice.
Countless violations of the Crime Victims' Rights Act.
A resignation just hours before a judge was to order potentially damaging records be turned over and a deposition be scheduled.
All are among the findings in a 62-page report Missouri Attorney General Andrew Bailey released to the
I-Team
 Monday. It summarizes what his office found within the tens of thousands of documents, interviews with almost 40 witnesses and investigation into St. Louis Circuit Attorney Kim Gardner and her administration.
It was all part of a lawsuit he filed earlier this year to remove her from office.
"It was important for us to publish the Gardner Report to put into the public domain what went wrong here, how it happened, and what systems need to be put in place to prevent it from ever happening in the future," Bailey said. "The public is entitled to know the mistakes that she made, and she tried to deprive the public of access to that information by resigning before the court could order disclosure of several of those records."
Continue Reading