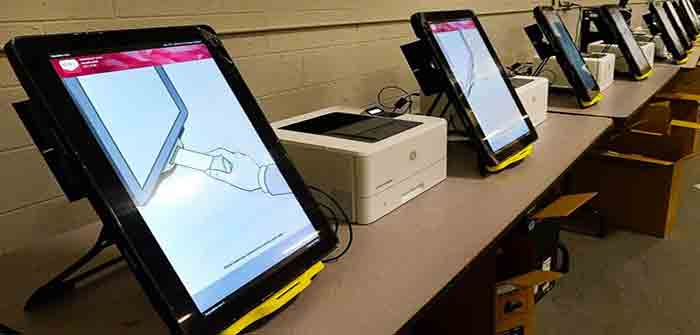 by Jonathan Lareau at Digital Poll Watchers (dot) Org
There has been a good amount of commotion regarding cast vote records (CVRs) and their importance lately. I wanted to take a minute and try and help explain why these records are so important, and how they provide a tool for statistical inspection of election data. I also want to try and dispel any misconceptions as to what they can or can't tell us.
I have been working with other local Virginians to try and get access to complete CVRs for about 6 months (at least) in order to do this type of analysis. However, we had not had much luck in obtaining real data (although we did get a partial set from PWC primaries but it lacked the time-sequencing information) to evaluate until after Jeff O'Donnell (a.k.a. the Lone Raccoon) and Walter Dougherity did a fantastic presentation at the Mike Lindell Moment of Truth Summit on CVRs and their statistical use. That presentation seems to have broken the data logjam, and was the impetus for writing this post.
Just like the Election Fingerprint analysis I was doing earlier that highlighted statistical anomalies in election data, this CVR analysis is a statistics based technique that can help inform us as to whether or not the election data appears consistent with expectations. It only uses the official results as provided by state or local election authorities and relies on standard statistical principles and properties. Nothing more. Nothing less.
What is a cast vote record?…
Continue Reading