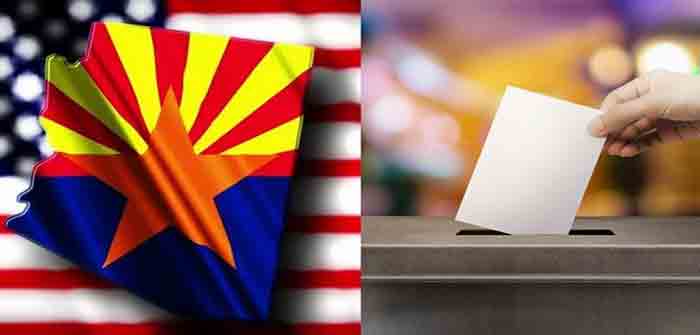 From Liberty Overwatch – Telegram
AZ Audit Liaison Ken Bennett: "Everyday This Week Some Elected Official Is Coming" | NV, GA, AK, CO, WI, and VA…
On Tuesday Morning, OAN's Christina Bobb reported that delegations from Georgia, Alaska, and Colorado were inside of the Veterans Memorial Coliseum for a tour of the historic Arizona audit process.
TGP's Jordan Conradson spoke with Audit Liasion Ken Bennett for another update before the guests arrived on the floor.
Jordan Conradson: I understand Georgia is in the house right now?
Ken Bennett: There's a couple of legislators from Georgia and one from Alaska that are in the building right now. I've heard Virginia, I've heard Wisconsin, you've now told me, Colorado, Nevada was a few days ago, Pennsylvania last week. It's becoming a popular place.
Conradson: Are you expecting to have, over the next few days, more tours?
Bennett: I'm told that every day this week there is some elected official coming in from some state.
….We are beyond 80% as far as counting the ballots. …I'm told that we'll probably be finished with the counting of the ballots by the end of this week or sooner, and then all of the resources will shift to the paper evaluation. You can already see that paper evaluation has been increased significantly. There's now 32 working tables and another probably 16 positions on the floor awaiting equipment and things like that.
Watch 👉🔗 TGP – Ken Bennett (https://rumble.com/vi9dud-ken-bennett-everyday-this-week-some-elected-official-is-coming.html)
Read 👉🔗 TGP (https://www.thegatewaypundit.com/2021/06/huge-development-three-different-states-tour-arizona-audit-floor-expected-every-day-week-video/)
Learn more 👉🔗 Last AZ Update (https://t.me/LibertyOverwatchChannel/4599)
_____________________________
Arizona's Ken Bennett – "Everyday this week some elected official is coming"